post
Lindamood-Bell Selected by the Indiana Department of Education as a School Improvement Technical Assistance Partner
Mar 14, 2022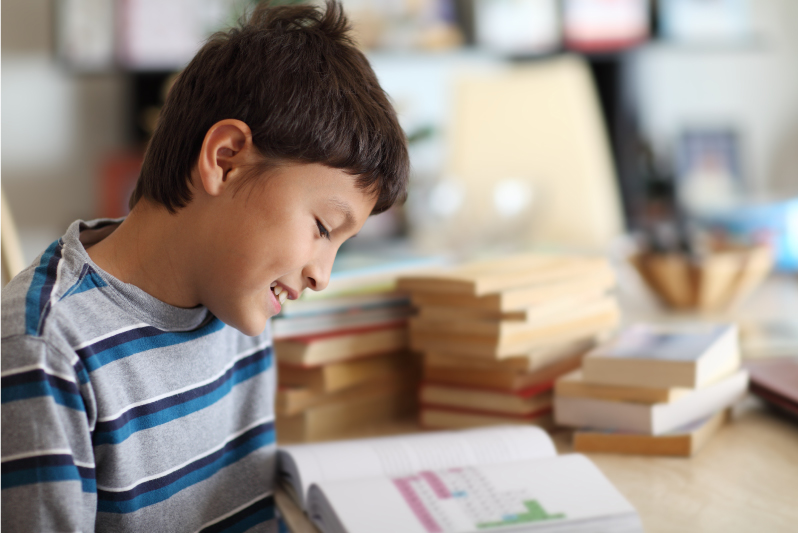 Lindamood-Bell is proud to have been selected by the Indiana Department of Education to be a School Improvement Technical Assistance Partner. Lindamood-Bell has extensive experience in partnering with schools to increase student achievement. 
Since 1986, Lindamood-Bell has worked with schools, educators, and students to implement programs and organizational processes that develop or remediate literacy skills. We help educators provide evidence-based, sensory-cognitive instruction as a basis for developing phonemic awareness, phonics, orthographic awareness, fluency, vocabulary, and reading comprehension. 
Our partnerships with schools have succeeded in closing the achievement gap by providing explicit, cumulative, and systematic instruction in this methodology. We have substantial evidence of effectiveness with turning around low-performing schools and increasing reading proficiency with struggling readers, including students with dyslexia and in special education. 
Profiles of Success: School and Student Outcomes
We have created school implementation and professional development options designed to maximize student achievement. The following are 3 examples, See more of our results with schools here.
Fort Smith Public Schools 
Fort Smith Public Schools in Fort Smith, Arkansas, serves a large percentage of students who are at-risk of reading failure. Beginning in the 2017-18 school year, Fort Smith Public Schools implemented Lindamood-Bell instruction to address the specific needs of dyslexic students and provide a solid foundation for all early learners. The partnership has been cost-effective for schools and life-changing for students. Read about their successful Summer Reading Program and download their results here.
Pueblo City Schools
Seeing Stars and Visualizing and Verbalizing were selected by Pueblo City Schools (PCS) to address decoding and comprehension instruction. It was used for 10 years, ending with a peer-reviewed, independent impact evaluation study examining the effects of its usage with 3rd-5th grade students (Sadoski & Willson, 2006). The statewide comparison yielded statistically significant comparative results for Pueblo's grades 3-5, longitudinally tracking comparative statewide growth on the Colorado State Assessment Program (CSAP) as a dependent measure of success. This Title I urban district, with 32 elementary schools, went from the bottom of Colorado's Title I urban school districts to the top. The analysis included all SES, minority, and special education groups. The study exceeded the highest of evidence-based standards as it was not restricted based on sample size, nor randomized. Access the independent peer-reviewed article, Effects of a Theoretically Based Large-Scale Reading Intervention in a Multicultural Urban School District.
Haskin Elementary 
As an approved provider in collaboration with the Colorado Department of Education, the Seeing Stars and Visualizing and Verbalizing programs were used to address decoding and language comprehension needs of students at Haskin Elementary, in Center, Colorado as part of the Federal School Improvement Grant initiative. Over three years, Haskin Elementary was the only school in the state to progress from "turnaround" status (the lowest 5% in the state) to "performance" status, the highest accountability metric in the state. This is especially notable since Haskin was a Title I school (over 90% minority, with free and reduced lunch), and over 50% speaking English as a Second Language. Learn more and download the Case Study.
Indiana Department of Education 
School Improvement Technical Assistance Partner 
Research-validated programs are key to our solutions for schools.
Our evidence-based approach addresses the imagery-language foundation that is a silent partner to cognition and literacy—often the missing piece in helping students close the achievement gap. 
Lindamood-Bell's approved School Improvement services include teacher workshops, job-embedded coaching, and comprehensive school partnerships. We help schools build expertise in aligning assessments with instruction for students in all tiers of instruction. Our programs address the skills needed for students to access curriculum:
Reading and Spelling Programs
Symbol Imagery for Phonological and Orthographic Processing in Reading and Spelling
Phonemic Awareness for Reading, Spelling, and Speech
Comprehension and Math Programs
Concept Imagery for Language Comprehension, Thinking, and Memory
Foundational Development in Concept Imagery, Oral Language Comprehension, and Expression
Visualizing and Verbalizing for Math

Explore our professional development workshops and contact us with questions and to discuss how your school can get started.
Contact: Brill Rawlins, Regional Director of Development for Schools 
brill.rawlins@LindamoodBell.com or pd.solutions@lindamoodbell.com
(805) 546-5601
View our School Improvement Provider Profile on the Department of Education Website