Level 1 Introductory Workshops
Genuine Lindamood‑Bell Workshops develop the underlying processes necessary for reading, spelling, comprehension and math.
AVAILABLE LIVE-ONLINE
GENUINE LINDAMOOD‑BELL
WORKSHOPS INCLUDE:
Instruction in the steps of the program
Videos of student‑instructor interactions
Guided practice sessions
Credit options Learn More!
TEACHER WORKSHOPS
Ideal for individuals and small groups:
Opportunity for practice with program kit materials
LIVE-Online Events
Registration open to the public
No prerequisites
Attend one or more workshops of your choice
VIEW UPCOMING LOCATIONS AND DATES BELOW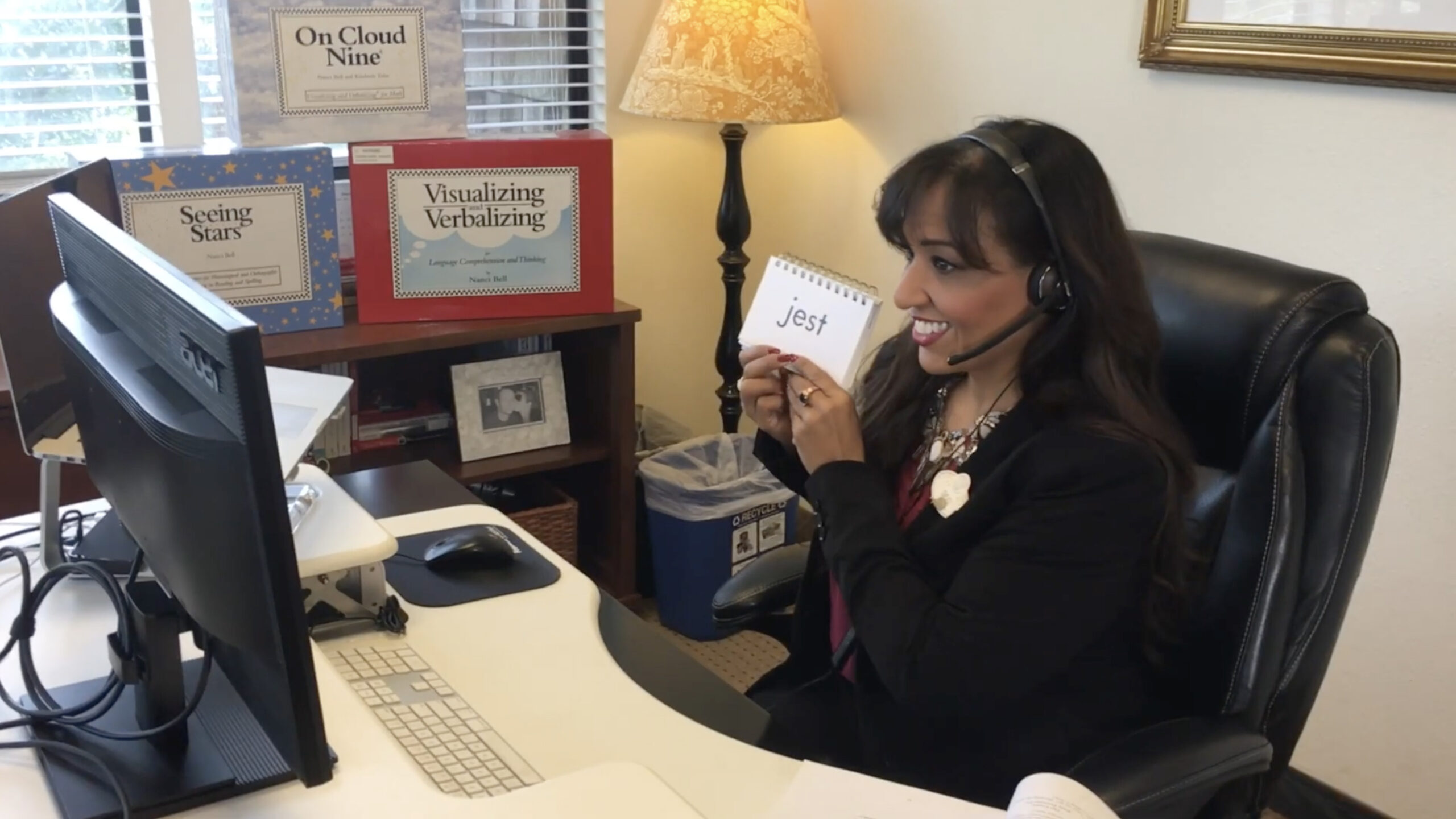 Attend from anywhere! Choose dates below for more information.
Level 2 - Online Learning Community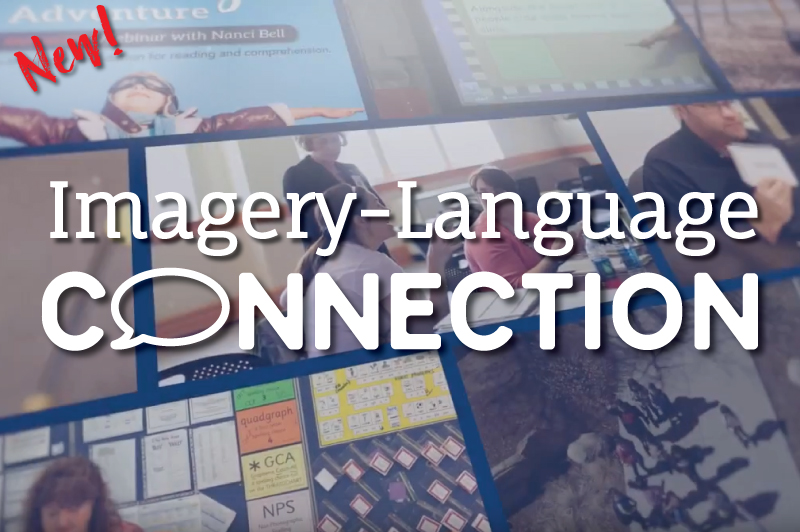 The Imagery-Language Connection is the best way to continue building skills for sensory-cognitive instruction after attending a Level 1 Lindamood-Bell workshop.
Join our online Professional Learning Community designed to help you refine your program knowledge throughout the school year while earning additional Continuing Education Units.
Learn more about instructional planning, error handling and developing student independence. Observe program instruction in small group settings with elementary students. Join live webinars on topics to support you in classroom instruction.
Requires completion of Level 1 workshop and access to program manual.
Review and Skills Boost eLearning courses, CEU's available
Live sessions with Lindamood-Bell instructional experts
Collaborate with peers around the world
Curated library of webinars and presentations
Printable materials for teachers and students
Exclusive discounts on program materials
Workshops for schools and districts
Call (800) 233-1819 to schedule
On site: Group of 10 or more? An on-site workshop costs LESS!
Benefits include:
Savings on travel and other costs
Savings on per-person workshop fees
Accommodation of small and large groups
Scheduling that works for your school or district
Customized content: Any combination of Lindamood-Bell Workshops
Discounts available
Opportunity for practice with program kit materials
---
Live-Online: If flexible scheduling is a primary concern, let's meet online.
Live, customized event includes all the benefits of an on-site workshop, plus:
Participants practice programs steps
Get live feedback and ask questions
May be scheduled on consecutive days or over several weeks, divided over several sessions
Discounts available
Opportunity to practice with program kit materials
LEVEL 3 - Job-Embedded Coaching
After a genuine Lindamood‑Bell workshop, teachers can receive live, interactive coaching in the classroom. Lindamood-Bell consultants provide personalized learning through modeling, co‑teaching, mentoring and confidential feedback to help improve teacher effectiveness and improve program fidelity. Having an expert in the classroom is an invaluable opportunity for teachers to ask questions about their program steps in real-time.
After the class, we work with teachers to develop lesson plans and can help facilitate collaborative professional learning community meetings. Colleagues and leadership are encouraged to observe sessions for collaborative learning opportunities.
LEVEL 4 - School Partnerships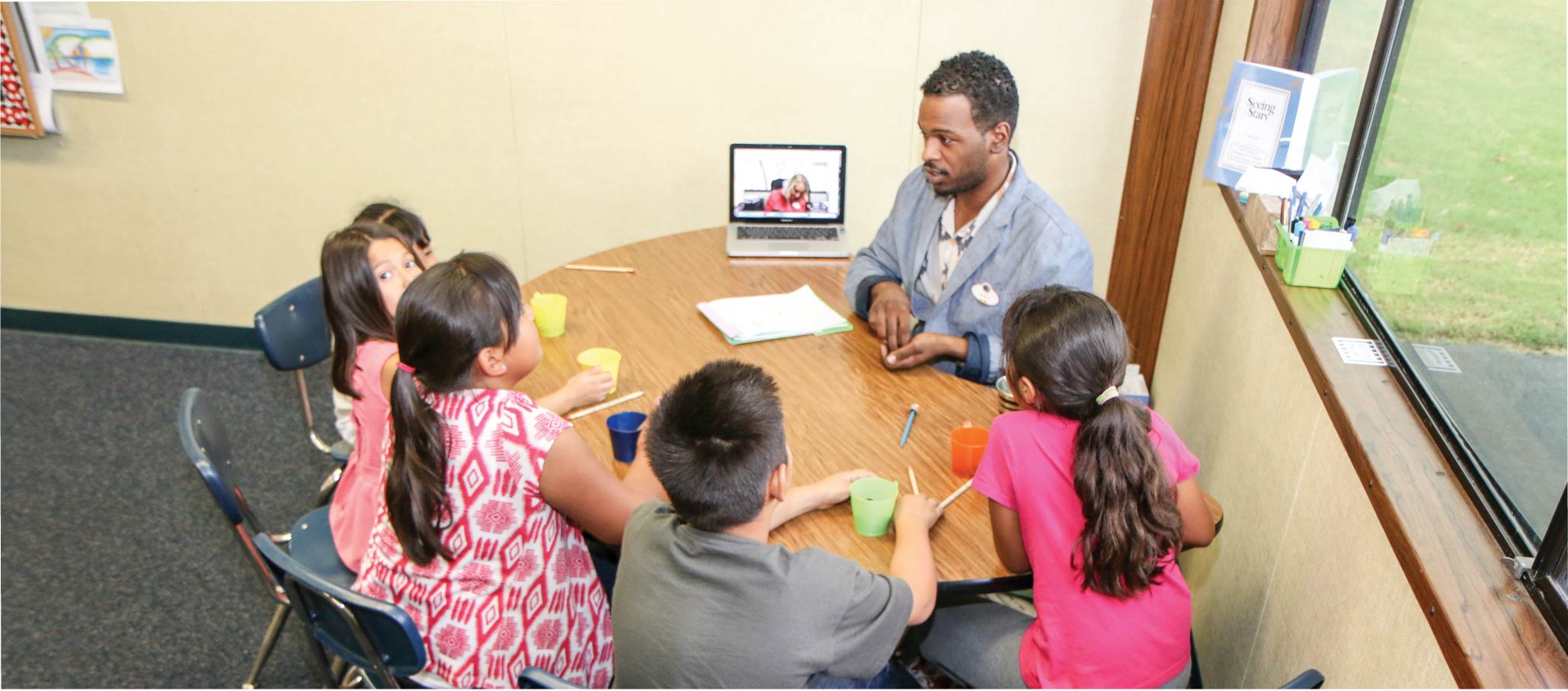 Lindamood-Bell has extensive experience in partnering with schools to increase student achievement. We help educators provide evidence‑based, sensory‑cognitive instruction as a basis for developing phonemic awareness, phonics, orthographic awareness, fluency, vocabulary, and reading comprehension.
Our partnerships with schools have succeeded in closing the achievement gap by providing explicit, cumulative and systematic instruction in this methodology. We have substantial evidence of effectiveness with turning around low-performing schools and increasing reading proficiency with struggling readers, including students with dyslexia and in special education.
Profiles of Success
View the case studies below featuring schools that are making a difference for their at-risk learners, one assessment at a time.