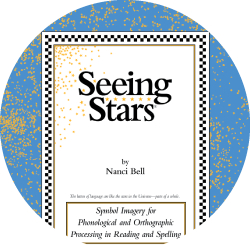 Seeing Stars® Program
Symbol Imagery for Phonological and Orthographic Processing in Reading and Spelling (SI)
Symbol Imagery for Phonological and Orthographic Processing in Reading and Spelling (SI)
View our Information Packet
View
The Seeing Stars® program, by Nanci Bell, develops symbol imagery—the ability to visualize sounds and letters in words—as a basis for orthographic awareness, phonemic awareness, word attack, word recognition, spelling, and contextual reading fluency.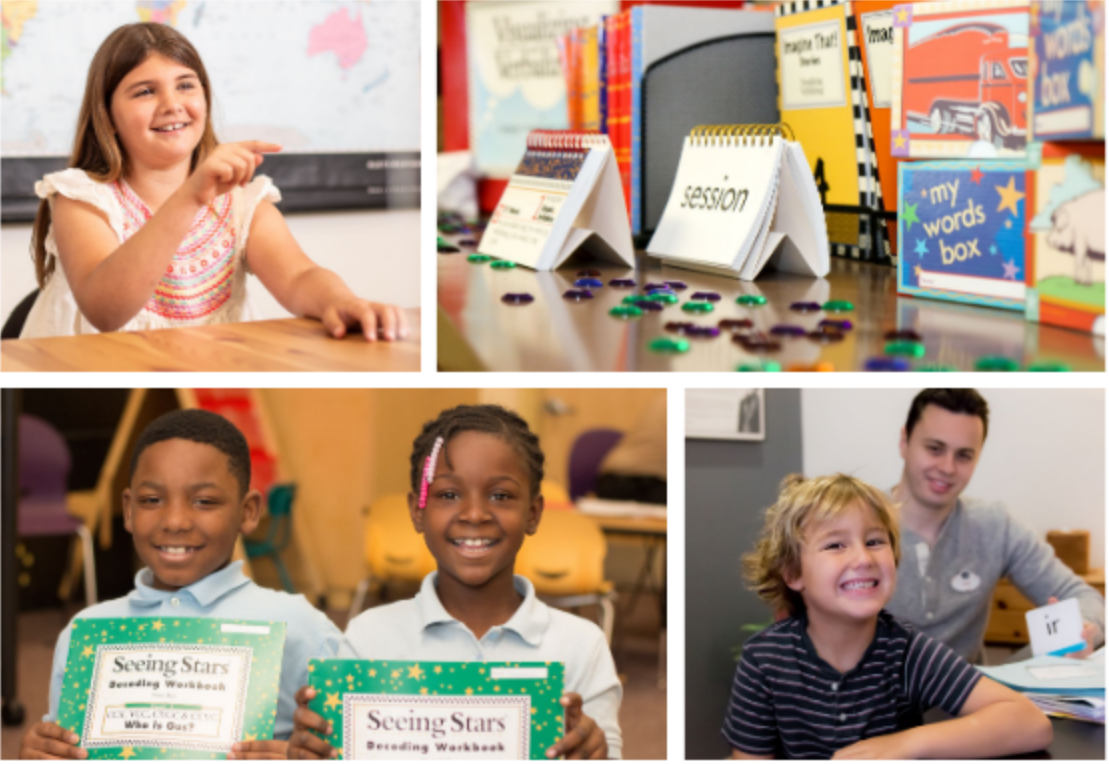 Buzz has learned phonics and can sound out words, but he still struggles with reading words on the page.
He continues to have difficulty with remembering sight words and spelling words. His spelling is phonetically accurate, but he can't remember the visual patterns of words (orthography).
Often he sounds out a word correctly, but doesn't recognize that same word when he encounters it in the next paragraph.
A cause of struggling in establishing sight words and contextual fluency is difficulty in visualizing letters in words. This is called weak symbol imagery.
A significant number of students—even those who have well-developed phonemic awareness—have difficulty with rapidly perceiving sounds in words and are slow to self-correct their reading errors.
Individuals of all ages can experience the symptoms of weak symbol imagery.
This causes weakness in:
Memorizing sight words
Sounding out words
Orthographic awareness
Phonemic awareness
Contextual reading fluency
Orthographic spelling
Seeing Stars: Symbol Imagery for Phonological and Orthographic Processing in Reading and Spelling (SI) successfully develops symbol imagery for reading and spelling.
Long overlooked in the field of reading research, symbol imagery is an important function that can now be assessed and developed.
If you're interested in help for weak symbol imagery,
START YOUR LEARNING JOURNEY NOW.
Lindamood-Bell is committed to teaching children and adults to read and comprehend to their potential.

Who can we help?
We work with children and adults of all ages and levels.
Some students come to us with general learning challenges or a previous diagnosis such as dyslexia or autism spectrum disorder.
Some students come to us to enhance their skills or to just make learning easier.