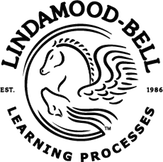 LINDAMOOD-BELL INSTRUCTION:
Effective & Evidence-Based
Over the course of over three decades, Lindamood-Bell has successfully addressed the learning needs of thousands of students.
Those students have been children and adults alike, ranging from those who have been previously diagnosed with dyslexia, ADHD, developmental delays and autism to those who wish to perform in an excelled customized learning environment.
Our continued success is due to our unique approach, grounded in our evidence-based research on sensory-cognitive instruction. We actively participate in randomized controlled studies of our programs, processes and instruction, in addition to constantly monitoring the results at our learning centers and school partnerships. It is essential for us to scientifically ensure that we maintain and improve upon our world-class standards of quality learning processes. Here we share the results of the research that has been conducted over the last several years.
Included are two sets of peer-reviewed research. The first set includes collaborative research initiatives where Lindamood-Bell has had direct control over the delivery of its interventions. The second set offers peer-reviewed research where other researchers have experimented with Lindamood-Bell's sensory-cognitive programs. Feel free to contact us regarding any of this research or questions about what the science of learning has to offer for those struggling to learn. Lindamood-Bell is here to assist you.
Most sincerely,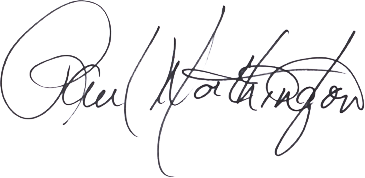 Director of Research & Development
Please email support.rd@lindamoodbell.com for assistance accessing any of the research on our website. The R&D Department also welcomes any further questions or comments.
Lindamood-Bell is more than research-based.
We are research-validated.
The Honorable Robert Pasternack, Ph.D.
Former Assistant Secretary, US Department of Education, Office of Special Education and Rehabilitative Services
Speaker at the 2011 Lindamood-Bell® International Conference
I want to make clear the importance of being evidence-based not only in the 'Science of Reading' but also in the 'Science of Learning.' 
  

When you adhere to evidence-based standards of learning it means you want to see programs that have evidence of effectiveness. You want to know that the stuff works.

I want to make a quick distinction between research-based and research-validated because it's an important distinction.  It's easier to be research-based, because research-based simply means you read the research and you imbed that research in what you are developing.

What is more challenging is to be what is called research-validated, which means you want to see programs that have evidence of effectiveness.  You want to know that the stuff works.
Learning Center Results
Gains After Four To Six Weeks
Of Intensive Instruction
The following illustrates average test scores before and after instruction for over 3,000 students.