Leaders in Literacy
Dec 27, 2021
---
Growing Student Performance While Building Teacher Expertise
January 26, 2022
11 a.m. PST/ 2 p.m. EST
Join us to hear from a panel of leaders in literacy! Learn how they have successfully implemented intensive literacy and math intervention during summer school with hundreds of students while also providing job-embedded professional development in sensory-cognitive instruction.
It is our pleasure to welcome: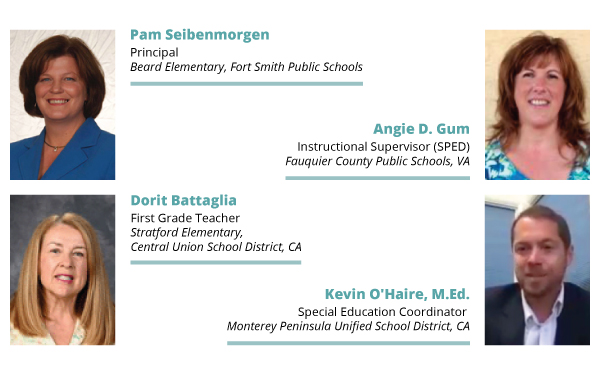 Register even if you are not able to attend.
After the webinar, we will email you a link to the recording.
This presentation is appropriate for administrators, including State, District, and School Administrators, Staff Development Coordinators, and Lead Teachers; this presentation is appropriate for addressing the needs of a wide variety of populations, including Special Education, Regular Education, and English Language Learners.
The Council of Administrators of Special Education (CASE) has endorsed the Seeing Stars® program and the Visualizing and Verbalizing® program, which were authored by Lindamood-Bell's founders.