post
The Science of Reading | Getting Reading Right from the Start
Jun 18, 2020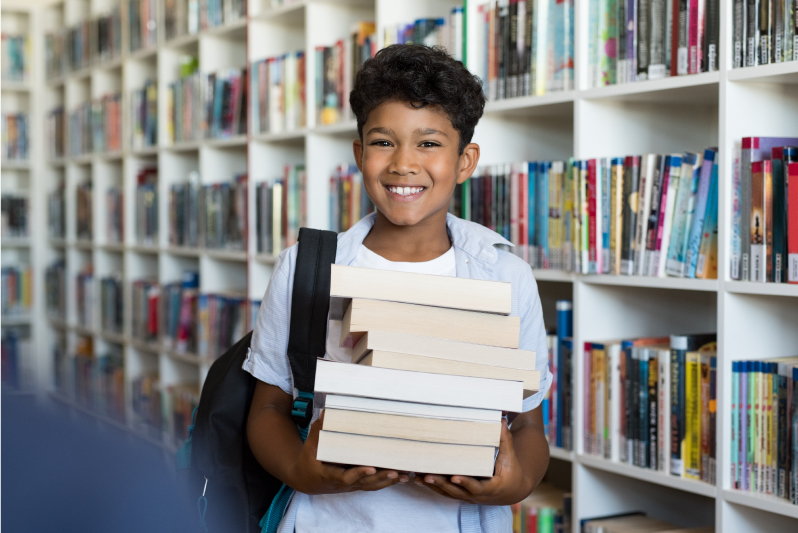 Currently, more than a third of the nation's fourth graders are unable to read at a basic level, and they're not likely to become proficient readers by the time they leave high school. And it's not just a reading problem. Students who do not learn to read have difficulty with academic content throughout school and may never fulfill their potential. 
The good news is that educators can make a difference for their students in this pivotal skill. No matter the child's background, research shows that given the right instruction in the early years, many reading deficits can be prevented. The majority of students at risk for reading failure can, in fact, learn to read if they are identified early and given systematic, intensive instruction.
The Science of Reading
Reading is an integration of processing skills: phonological processing, word attack, orthographic processing, word recognition, contextual fluency, oral vocabulary, and comprehension. Lindamood-Bell's evidence-based approach addresses the imagery-language foundation that is a silent partner to cognition and literacy—often a missing piece in closing the achievement gap for students at-risk for reading failure.  The primary cause of a weakness in language and literacy skills is a weakness in one or more of the following:
✓ Phoneme awareness – The ability to auditorily perceive sounds within words.
✓ Symbol imagery – The ability to create mental imagery for sounds and letters within words.
✓ Concept imagery – The ability to create mental representations for the whole; the dynamic imagery of actions, scenes, movement, etc.
The right assessment battery can identify the areas of weakness and help determine what exactly to do for instruction. The right instruction can bring these abilities to consciousness and change an individual's ability to read and comprehend.
Experience and Results
Since 1986, Lindamood-Bell has worked with schools, educators, and students to implement programs and organizational processes that develop or remediate literacy skills. We help educators provide evidence-based, sensory-cognitive instruction as a basis for developing phonemic awareness, phonics, orthographic awareness, fluency, vocabulary, and reading comprehension. 
Our partnerships with schools have succeeded in closing the achievement gap by providing explicit, cumulative, and systematic instruction in this methodology. We have substantial evidence of effectiveness with turning around low-performing schools and increasing reading proficiency with struggling readers, including students with dyslexia and in special education, and English Language Learners. 
Explore our results with schools here.
Case Study | Fort Smith Public Schools
Fort Smith Public Schools in Fort Smith, Arkansas, serves a large percentage of students who are at-risk of reading failure. Beginning in the 2017-18 school year, Fort Smith Public Schools implemented Lindamood-Bell® instruction to address the specific needs of dyslexic students and provide a solid foundation for all early learners. The partnership has been cost-effective for schools and life-changing for students. Read about their successful Summer Reading Program and download the results here.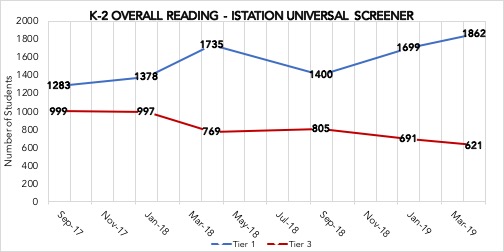 These changes were reflected across subpopulations of Economically Disadvantaged, Special Education, and English Language Learners. The results of this study illustrate that implementing Lindamood-Bell instruction in the Seeing Stars® and Visualizing and Verbalizing® programs in whole classroom settings leads to improved reading, which is essential to achieving success with school curricula.
Peer-Review
Numerous peer-reviewed articles based on studies examining the effectiveness of Lindamood-Bell® instruction have been published in scholarly journals – Summary of Behavioral & Neurological Research
Recently, researchers from the Institute for Learning and Brain Sciences, University of Washington, published a paper on dyslexia that explores how intensive intervention drives the growth of reading skills in struggling readers. Dr. Jason Yeatman, one of the study's researchers, says that although dyslexia is often thought of as permanent, the findings indicate that the targeted, intensive instruction leads to "substantial" improvements in reading skills and changes in the "underlying wiring of the brain's reading circuitry."
 "The process of educating a child is physically changing the brain," said Jason Yeatman, an assistant professor in both the UW Department of Speech and Hearing Sciences and the Institute for Learning & Brain Sciences (I-LABS). "We were able to detect changes in brain connections within just a few weeks of beginning the intervention program. It's underappreciated that teachers are brain engineers who help kids build new brain circuits for important academic skills like reading." Find out more about this research, including an article titled, Teachers are Brain Engineers.
A teacher's perspective
Special Educator Sonya Bledsoe describes her experience using sensory-cognitive instruction.
The Science of Reading | Lindamood-Bell for Your Teachers and Students 
We are proud to support teachers as they implement explicit and systematic instruction in evidence-based practices.  Research-validated programs are key to our solutions for schools.
Lindamood-Bell® professional development services are 100% available online, including teacher workshops, help with online teaching, job-embedded coaching, and comprehensive school partnerships. We help schools build expertise in aligning assessments with instruction for students in all tiers of instruction. Our programs address the skills needed for students to access curriculum:
Reading and Spelling Programs
Symbol Imagery for Phonological and Orthographic Processing in Reading and Spelling
Phonemic Awareness for Reading, Spelling, and Speech
Comprehension Programs
Concept Imagery for Language Comprehension, Thinking, and Memory
Foundational Development in Concept Imagery, Oral Language Comprehension, and Expression
Schools partner with us for our expertise in aligning assessments with instruction for students in all tiers of instruction. Our programs address the skills needed for students to access any core curriculum. While district needs vary, we help apply best practices to diverse challenges. Explore our schedule of online professional development workshops. Contact us with questions and to discuss how your school can get started, including quotes for in-service events 800-233-1819.