post
World Autism Month | Improving Comprehension for Students with Autism
Apr 1, 2020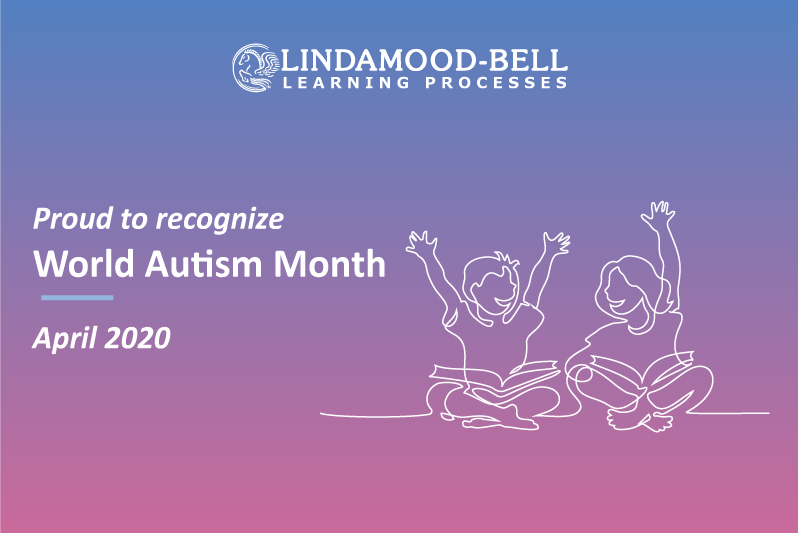 Every April, Autism Speaks celebrates World Autism Month, beginning with United Nations-sanctioned World Autism Awareness Day on April 2. This year, they are inviting friends and neighbors around the world to come together and make 2020 the Year of Kindness. Lindamood-Bell is proud to join the celebration. 
For Autism Awareness Month, we are sharing our belief that all individuals can learn to read and comprehend to their potential—including those who have been diagnosed with autism.
Improving Comprehension for Students with Autism
Peer-Reviewed Research
The University of Alabama at Birmingham's Cognition, Brain and Autism Center collaborated with Lindamood-Bell Learning Processes to study the comparative effects of Visualizing and Verbalizing (V/V) on the brains of children on the Autism Spectrum. This fMRI study, highlighted in several peer-reviewed papers, examined activity in the language areas of the brain during comprehension tasks.
Dr. Kana, the head of the study, reported that "V/V resulted in changing brain response patterns in children with autism – more focused, specialized brain activity and functional connectivity as a result of intervention." Associated significant increases in language comprehension were noted against matched controls.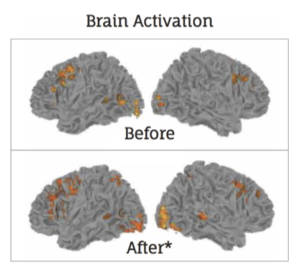 Note. Figure used with author's permission.
Read about the effect of Lindamood-Bell instruction with students on the autism spectrum. Download summaries and get links to full articles published in scholarly journals on the Research & Development pages of our website.
Click here to view the research.
Video
The University of Alabama at Birmingham's Cognition, Brain and Autism Center studied the effects of Visualizing and Verbalizing® (V/V) on the brains of children on the autism spectrum. Watch a video that features lead researcher, Dr. Rajesh Kana, and participating families.
Podcast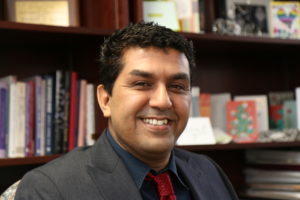 Rajesh Kana, Ph.D., Professor and director of the Cognition, Brain, and Autism Lab at the University of Alabama
Dr. Kana discusses current initiatives at the lab.  His efforts focus on the study of individuals with autism and interventions that can affect learning and brain function. 
A University of Alabama-led study of an intensive reading intervention is now enrolling participants. For more information: kana.research.lab@gmail.com www.cbra.ua.edu (205) 202-0616
Visualizing and Verbalizing Results for Students with Autism
Average Age: 11.9
Number of Students: 771
Average Hours of Instruction: 122.6
Program Implemented: Visualizing and Verbalizing
Download results of Lindamood-Bell Learning Center instruction for all students, including those on the autism spectrum.
In the News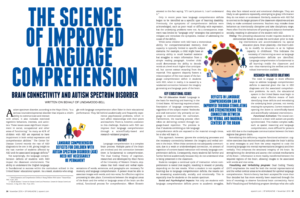 Read this article in Exceptional Parent Magazine.
Learning at Lindamood-Bell
Lindamood-Bell instruction is based on the learning needs of each student. We can make a difference for students of all ages and abilities, including students with autism. Many students with an autism diagnosis have received instruction using Visualizing and Verbalizing for Language Comprehension and Thinking (V/V).  
Following the recommendations to shelter in place and reduce the spread of COVID-19, our evidence-based instruction is 100% online…and all of our students and staff are working safely from home. We're aware that school closures may be impacting learning for many families. If you're concerned about your student's literacy or comprehension skills, Lindamood-Bell can help.
Contact us for information about instruction at our Learning Centers, including one-to-one summer programs and instruction starting now. Find out about Online Instruction here.
Families seeking a complete school solution can explore Lindamood-Bell Academy, a K-12 private school, 100% Online during school closures. Now enrolling.
Educators can attend  teacher workshops to learn the steps of our evidence-based approach. Learn more about our online professional development here.