post
March is National Reading Month | Free Download
Feb 28, 2020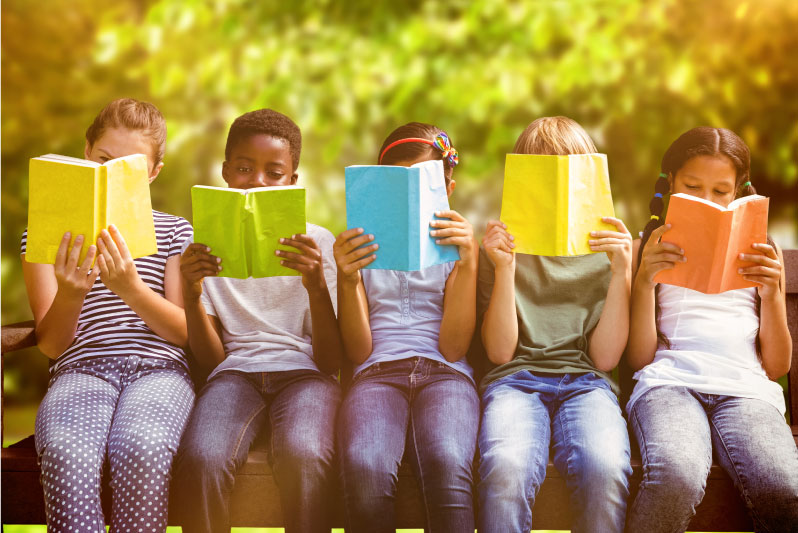 For National Reading Month, we are sharing our belief that all individuals can be taught to read and comprehend to their potential—including those who have a previous diagnosis of a learning difficulty, such as dyslexia. 
We hope you'll join the celebration. Read together as a family. Maybe explore new interests through books. Talk to your kids about the books they're reading to check for understanding. Ask, "What did you picture for what happened in that story?", "What do you think might happen next?", or "How would you change the ending of the story?"
National Reading Month Kit – Free Download
Your child's teacher may already require reading as part of daily homework. During National Reading Month, use our free materials to make it more fun.
The free download includes a reading log, activity ideas to help boost reading time, and a Read-O-Meter to track progress. Friends and classmates can cheer each other on. Teachers and parents can use these as a motivation tools for earning rewards.

Is reading difficult for your child?
If reading is difficult for your child, find out why and how to make it easier. Check out this infographic about the causes of some reading difficulties:

Getting Help at Lindamood-Bell
Lindamood-Bell has pioneered programs to develop the imagery-language foundation that underlies reading, spelling, language comprehension, math, memory, and critical thinking. We teach students how to learn to their potential at our Learning Centers around the world and online. Learn about our approach here. Families looking for a full school solution can explore Lindamood-Bell Academy.