post
Learning is Always in Style:
Sep 10, 2015
Learning is Always in Style:
Reading and Comprehension Help for Your Unique Child!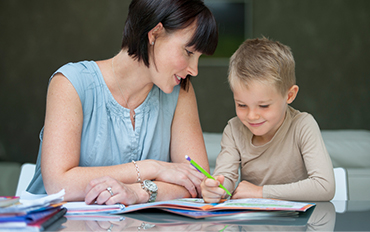 Like every back-to-school season, many educators have contacted us recently in search of strategies for one or more of their students who is already struggling with schoolwork.
Families who homeschool are no different in this regard. In fact, many have chosen to homeschool because of a learning or attention issue. The homeschool environment provides a safe place to learn and a differentiated curriculum, free from distraction.
Unfortunately, these benefits can be overshadowed when a student's reading and comprehension skills prevent them from accessing curriculum.
Since 1986, Lindamood-Bell has taught over 30,000 students in both school and clinical settings.
Check out our results with students, including those who have been previously identified as gifted or diagnosed with a learning difficulty. Our experience and results have taught us the following:
While individuals have differences, the processes needed for reading are not different. The weaknesses that are affecting school can be identified and strengthened.
We believe that all individuals can learn to read and comprehend to their potential.
Learn more about how we can help with your homeschool instruction here.