post
Help for Homeschool at Lindamood-Bell
Jul 22, 2020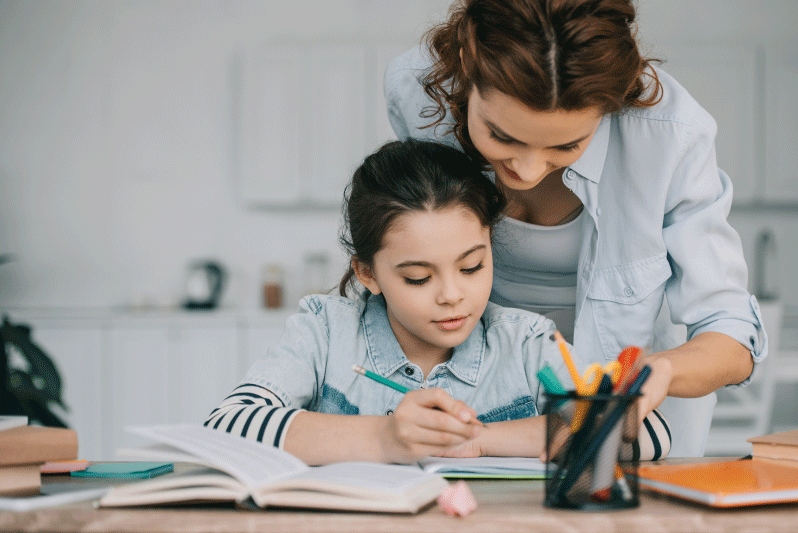 For decades, homeschool families have turned to Lindamood-Bell for help with language and literacy skills. We work with homeschool educators to make learning easier for their children. Families can continue to benefit from homeschool community resources—without needing to gain expertise in new subjects.
In these unprecedented times, we are pleased to also offer a helping hand to families who may be new to educating their children from home. Just like every student has unique learning needs, homeschool families require varying levels of support.  
Homeschool Enrichment Programs
If your student has a weakness that affects learning, they may not get everything they should from your homeschool curriculum. A learning weakness is not only frustrating for a student, but prevents them from accessing school curriculum. 
Our Approach
We believe that all individuals can be taught to read and comprehend to their potential. We identify strengths and weaknesses that may be affecting school performance in reading, comprehension, and math. Our instruction is based on an individual's learning needs. Some students who come to us have a previous diagnosis such as dyslexia, autism, or a general learning challenge—and we make a difference for each of them. Some students seek our help to enhance their skills or to just make learning easier—and we do.
We start by identifying strengths and weaknesses that may be affecting performance in reading, comprehension, and math—and we make recommendations for individualized instruction plans that create learning gains. One-to-one instruction is available at a Learning Center or online.
Reading
Strong readers recognize common words and can sound out unfamiliar words easily. This makes reading at grade level or above easy and not a chore. 
Students who are currently struggling can learn to read to their potential.  We identify why reading is hard for each student and develop the skills they need to become a better reader. Learn about our approach.
Early Learning
If your child is still learning to read, we can work on the basics that will make the transition to kindergarten or first-grade curriculum a breeze. We strengthen the imagery-language foundation for reading, spelling, and comprehension. Learn about how we help young learners here.
Comprehension
Do words "go in one ear and out the other" for your child? This is more common than you'd think. A weakness in concept imagery—the ability to image a gestalt (whole)—may be the cause. Weakness in concept imagery interferes with reading and listening comprehension, memory, oral vocabulary, critical thinking, and writing.
There are individual differences in the ability to visualize language—a key to good comprehension skills. We teach students how to "see movies when they read," so they will get the big picture. Improving this skill will make many aspects of school easier. Learn more about how we develop comprehension here.
Math
Does your child "hate" math? People who are good at math can visualize math concepts. The language of numbers turns into imagery and they "see" mathematical relationships. We teach students how to think with numbers. Learn how we solve math "problems" here. Individuals of all ages can learn to do and enjoy math!  
Academic Prep
Academic Prep is an enrichment program for students ready to advance in areas like writing, study skills, organization, and test-taking. Students benefit from our expertise in learning and cognition. One-to-one programs are tailor-made to address the academic needs of students.
About Online Instruction
Lindamood-Bell Online Instruction is located where each child needs to learn. This has worked well for homeschool families who live far from a center and for busy families with challenging schedules. Now, our ability to provide great virtual instruction and transition seamlessly between in-person and online instruction has ensured student progress.
What Sets Lindamood-Bell Online Instruction Apart?
Lindamood-Bell has been providing individualized live, online instruction since 2015! Our online instruction is evidence-based and proven effective, delivered via video conferencing hosted by Lindamood-Bell.
Instruction is live and one-to-one, with two-way interaction based on your child's individual learning needs.
Evidence-based Programs for Reading, Comprehension, and Math
Live Online Instruction with a 1:1 Student/Instructor Ratio
Daily Intensive Instruction
Tech Kit Provided as Needed
Digital Materials and Student Motivation
Lindamood-Bell Academy | K-12 Curriculum
Families seeking a full school solution may enroll at Lindamood-Bell Academy, our accredited school. Our unique private school features 1:1 and small-group instruction in person or online. Students make progress in K-12 curriculum and benefit from our instructional expertise. We attract students of all levels, including gifted students and those who thrive in a non-traditional setting. The learning needs of each child are addressed so they are ready to learn. And they do.
Teacher Workshops
Homeschool educators may learn the steps of our evidence-based program in a professional development workshop. 
Lindamood-Bell Teacher Workshops include:
Instruction in the Steps of the Program
Videos of Student-Instructor Interactions
Guided Practice Sessions
Credit Options
Learn more about Lindamood-Bell Professional Development for Schools and Educators here.
Learning Ability Evaluation
If your child is struggling, it is important to know why and how to help. We identify the strengths and weaknesses that may be affecting performance in reading, comprehension, and math. Evaluations are administered in person or live, online. Our Learning Center team will meet with you in a consultation to go over your child's unique learning profile and make a plan with you for a successful year.
Learning Skills Measured
✔ Sounding Out Words
✔ Spelling
✔ Word Reading
✔ Vocabulary
✔ Reading Comprehension
✔ Following Directions
✔ Paragraph Reading
✔ Math 
✔ Oral Language Comprehension
Contact us to discuss how we can help your family go back to homeschool, and have a great year. Find your nearest location or Get in Touch.