Leaders in Literacy
Sep 24, 2020
---
In this webinar, Teaching During the Pandemic: Educators Supporting the Most At-Risk Students, we feature a teacher-led panel discussion.
Schools do not look the same this year but at-risk students need the attention of specialty staff and leaders now more than ever. Our guest panel of educators will discuss the pandemic's impact on their classrooms and how they are adjusting instruction to meet the needs of struggling students during these unprecedented times.  They'll also be sharing the unexpected insights gained during hybrid-remote learning that will positively impact their teaching moving forward. It is our pleasure to welcome: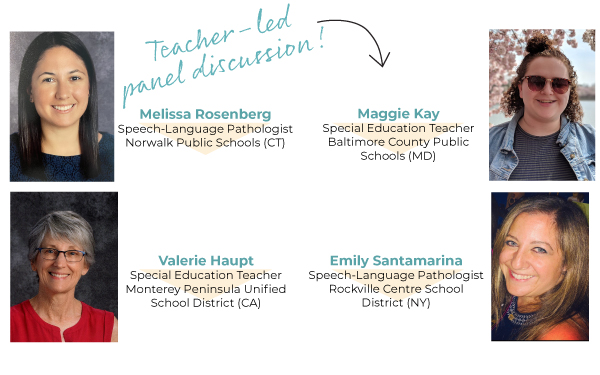 This presentation is appropriate for administrators, including State, District, and School Administrators, Staff Development Coordinators, and Lead Teachers; this presentation is appropriate for addressing the needs of a wide variety of populations, including Special Education, Regular Education, and English Language Learners.
The Council of Administrators of Special Education (CASE) has endorsed the Seeing Stars® program and the Visualizing and Verbalizing® program, which were authored by Lindamood-Bell's founders.