post
Lindamood-Bell is a Colorado READ Act Provider
Apr 24, 2023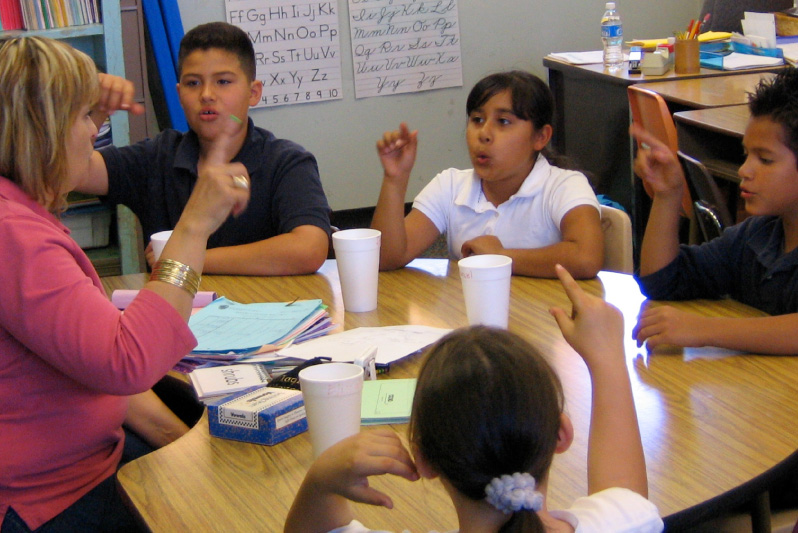 In 1997, Lindamood-Bell began partnering with districts in Colorado to train teachers in evidence-based reading instruction.  Since then we have worked with dozens of school districts and hundreds of schools around the state to increase student achievement. Twenty-six years later, we are proud to continue our support for educators and students under the Colorado Reading to Ensure Academic Development Act (READ Act).
The READ Act, passed by the Colorado legislature in 2012, focuses on early literacy development for all students.
Our instructional approach is based on the cognitive science of learning and structured literacy.  It is often an essential missing piece for struggling readers and early reading development.  Our levels of professional development support teachers in how to teach within a MTSS/RtI framework,  not just what to teach.  
Professional Development 
Our success with Colorado schools is based on ongoing support and partnership.
Workshops Online or In-person (we come to you)
Here's how to get started:
Schedule a free Zoom overview for your leadership team.
Review your literacy and math intervention needs.
We'll determine customized PD options that meet your needs.
Profiles of Success in Colorado Schools
Pueblo City Schools – One of our earliest partnerships in the state, 1998 to 2008, Pueblo City Schools expanded Lindamood-Bell to all elementary schools and implemented the program through all tiers of instruction.  Click on this peer-reviewed study to see the results.  Citing multiple factors related to student achievement – including evidence-based instruction, staff training, ongoing coaching support, and leadership –  the study authors concluded that the district "went by the book in producing large-scale reform with much success."
Cañon City School District – Cañon City invested in Level 3 PD (job-embedded coaching) to increase instructional quality, and to sustain professional growth over time. Watch this video below on how the district has developed staff and raised literacy skills.
Haskin Elementary School, Center School District – Haskin implemented a school-wide school improvement initiative to address chronic low performance.  See how Haskin made the largest growth in the state among all Turnaround Schools, increasing reading from 28% to 76% proficient in only three years.
San Luis Valley BOCES – This special education collaborative trained staff in Lindamood-Bell with an IDEA grant to increase reading for students with dyslexia and other reading difficulties. Watch a webinar on how the BOCES implemented Lindamood-Bell instruction through their distance learning model.