post
We're Thanking America's Heroes!
Oct 30, 2020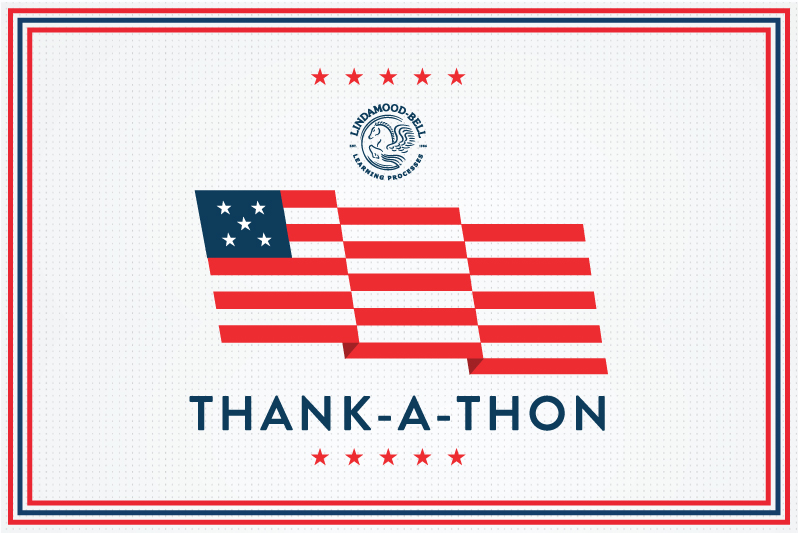 On Thursday, November 5, our staff, students, and their families will take part in our annual Thank-a-Thon event to show appreciation for America's military men and women.
By partnering with Operation Gratitude, an organization with a mission to "forge strong bonds between Americans and their Military and First Responder heroes through volunteer service projects, acts of gratitude, and meaningful engagements in communities nationwide," our messages will be delivered directly to troops serving overseas.
To participate go to https://www.veteransunited.com/operation-gratitude/. 
You may also download our printable card, create your message, and send it to:
Lindamood-Bell Learning Processes
416 Higuera Street
San Luis Obispo, CA 93401
℅  Thank-a-Thon