post
Lindamood-Bell Celebrates Our Troops!
Oct 29, 2015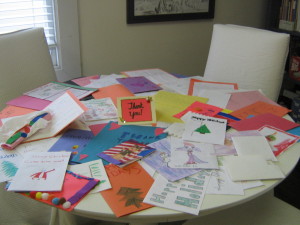 On Tuesday, November 10th, all 59 of our US Learning Centers celebrated our 6th annual Thank-a-Thon by creating thousands of thank you cards and letters to be sent to our troops overseas.
While reaching out to our community for Thank-a-Thon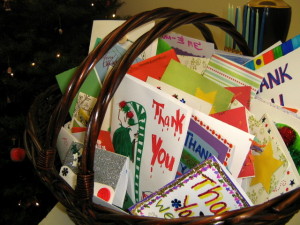 participation, we received a touching response from a headmaster and former colonel in the military. We want to share his letter, as it gives great imagery and is an encouraging reminder of why we hold this annual event.
He says,
"Having read these letters on the 'other side' I can attest to their power. I read many letters by American kids that had been stapled to the inside of an expeditionary airfield plywood shelter in the middle of the desert somewhere in Iraq. It was a dark, dangerous place – far from home and family. Seeing hand drawn American flags and reading well wishes by flashlight in the desert before getting into what was basically a flying soup can was very comforting. I am thankful for programs such as those. Thank you for keeping our service men and women in your thoughts and prayers."