post
Meet Bentley, an Academy Success Star!
Jul 26, 2022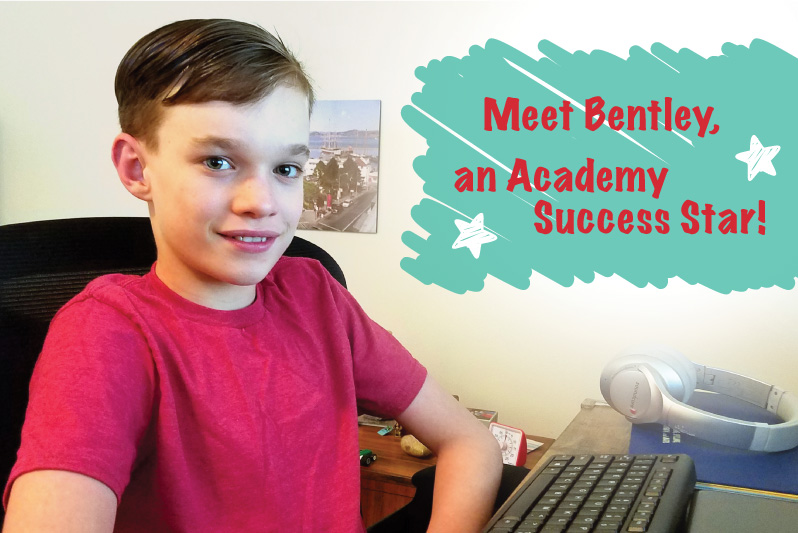 Bentley had experienced years of struggle in school and foster homes. He made little academic progress despite being a social, happy child. Most of the schools focused on behavioral control instead of cognition and skills. Bentley was facing a challenging future—until he came to Academy. The Lindamood-Bell Academy is a unique in-person or online accredited private school where we develop sensory-cognitive processing as a foundation for all learning.
The positive, engaging approach to school at Academy features Socratic questioning—instructors teach students to integrate sensory information to help them develop their language and literacy skills. Unlike any other school, the Academy's primary goal is to develop cognition. This unique approach to building a foundation based on sensory-cognitive processing yields incredible results. 
Soon Bentley was able to read and write, experiencing success at school for the first time. Academy's caring, highly skilled instructors focus on exactly what each student personally needs. Bentley has a bright future now because he received the proper instruction. He has a chance to shine like a star.
Get in touch to find out how Lindamood-Bell Academy can be the solution for your child.