post
Turn Summer Learning Loss into Learning Gain
Jul 25, 2018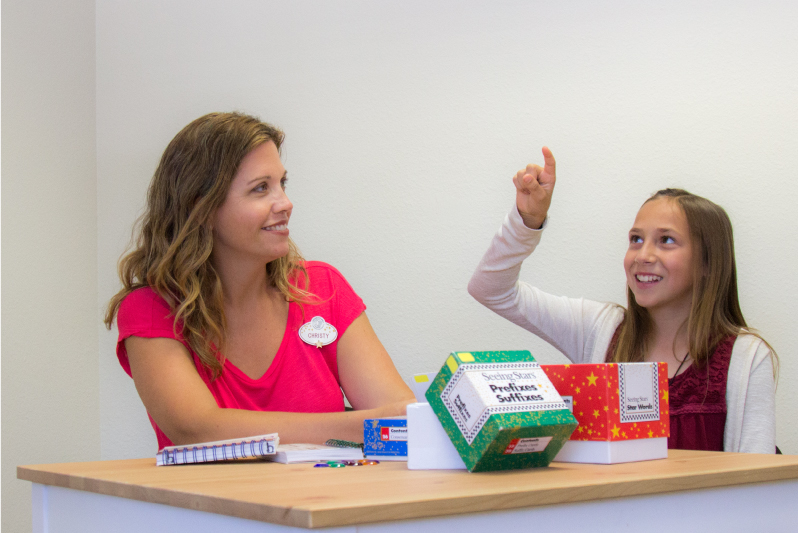 When summer's over, students go back to school out of practice, maybe forgetting some of what they learned. Months away from school can lead to measurable learning loss in skills like reading and math.
Turn Summer Learning Loss into Learning Gain!
Imagine your child returning to school in the fall with better skills, ready to tackle the new year. Students can spend part of their summer at one of our learning centers to turn what could have been a learning loss, into a learning gain.
Summer learning at Lindamood-Bell is individualized to meet the learning needs of each student in a short amount of time. Because it's one-to-one, we'll only spend time on what your child needs. Learn about our summer programs here.
Some students come to us with a previous diagnosis of a learning challenge. Some need learning to be easier, while some use summer learning to get ahead for next year. We start by identifying strengths and weaknesses that may be affecting performance in reading, comprehension, and math.  And, we make recommendations for individualized instruction plans that create learning gains. Students go back to school with more confidence after just a few weeks.
Make an impact this summer!  It's a great time to get ahead for next school year.  Get started today by contacting us to discuss how we can help make this summer everything your family has been waiting for! 800-300-1818
---
In this short video, Lindamood-Bell co-founder, Nanci Bell describes the factors that add up to student success: