post
Lindamood-Bell and EIS—Partnering for Student Success
Apr 3, 2020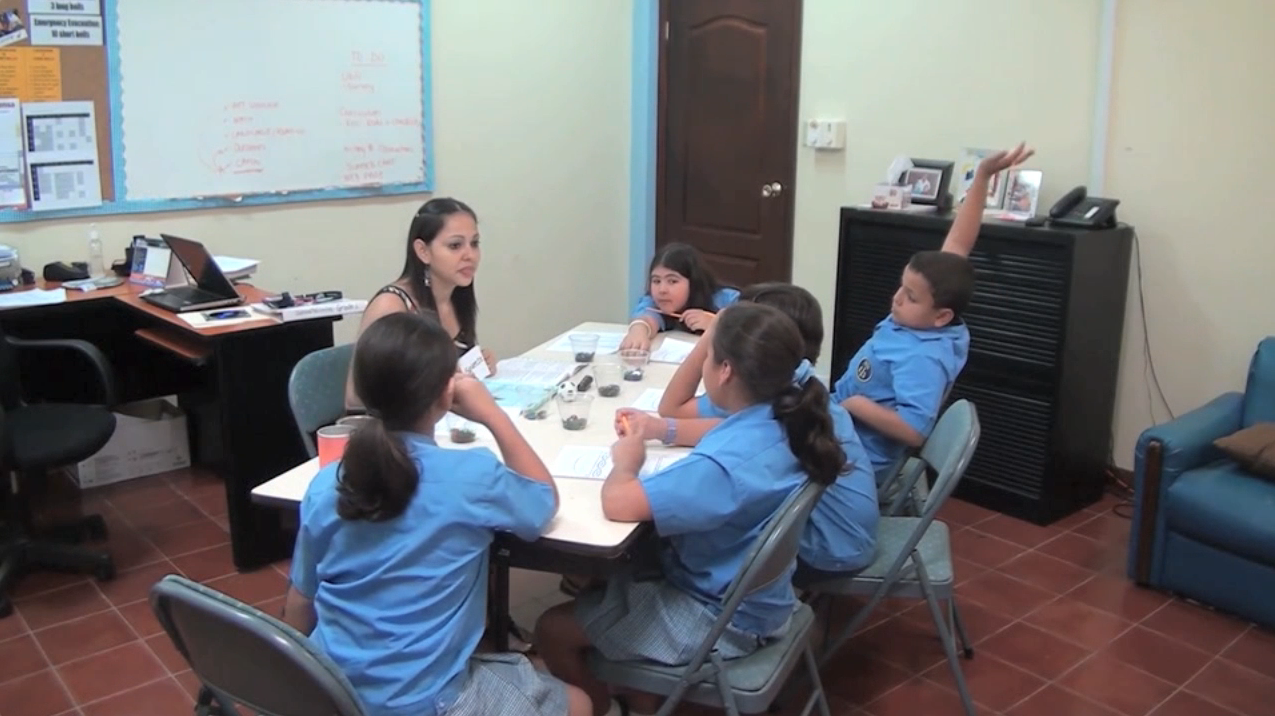 Nestled against the El Merendon mountain range, Escuela Internacional Sampedrana (EIS) seeks to be the premier school in San Pedro Sula and La Lima, Honduras through the use of best teaching practices. With a student population ranging from 3-18 years old, the school's stated mission is to prepare bilingual students with the academic/social/emotional skills and universal values to succeed in the universities of their choice and to contribute positively to society.
Since 2010, Lindamood-Bell has been a proud partner in that mission. Early on, Lindamood-Bell staff members relocated to Honduras to deliver workshops and ongoing classroom coaching for Student Success Center teachers. These days, we would refer to the small groups as Tier 3 or Muli-tier System of Supports (MTSS) instruction, but back then, EIS just knew they needed literacy programs and mentoring to help their struggling learners close the gap with decoding and comprehension skills.
Fast forward to today and EIS is using Lindamood-Bell programs across its entire MTSS framework. All Early Childhood Center and Elementary teachers are trained, on both campuses, and whole classroom instruction in Talkies, Seeing Stars, and Visualizing & Verbalizing is decreasing the numbers of students referred for additional learning support. Plus, with virtual technology improvements and many EIS staff with nearly a decade of experience in these programs, the 2019-2020 school year workshops for new teachers and ongoing coaching are all being delivered online. We are proud to share 10 years of success with EIS, and the results of intensive instruction in Seeing Stars and/or Visualizing & Verbalizing speak for themselves—large standard score changes on all measures.
"I am excited to celebrate 10 years of partnership with Lindamood-Bell! There is no magic wand to fix a learning difficulty; nevertheless, I have witnessed how Lindamood-Bell programs have enlightened a clear pathway for creating magic and aiding struggling learners to reach academic goals. Consistency and intensity of intervention are the keys to success. In these 10 years, my school has served more than 400 Tier 2 and Tier 3 bilingual students into significant academic accomplishments in partnership with Lindamood-Bell." – Laura Martinez, Special Educator, Student Success Center Lead for Elementary, EIS
Watch this video to learn more about Lindamood-Bell's school partnership with EIS.
Download Comprehension Results
Contact us
or call 800.233.1819 for more information.