post
National Summer Learning Day
Jul 14, 2016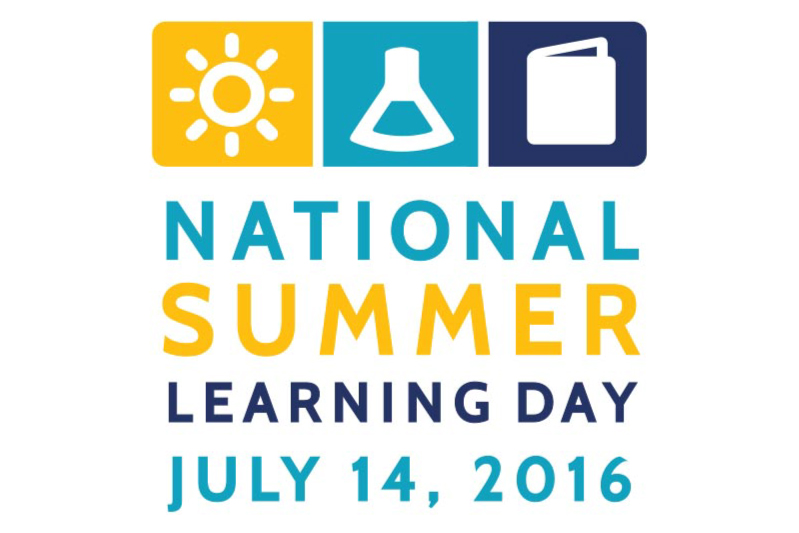 Summer Learning Day is a national advocacy day led by the National Summer Learning Association (NSLA) to highlight the importance of keeping kids learning, safe, and healthy every summer.
Celebrate Summer Learning Day!
For many students, three months away from academics can lead to measurable learning losses in skills like reading and math—which, of course, is not what any family wants to be faced with at the start the upcoming school year.
We are encouraging all of our friends and colleagues to read with a child today; we hope this is already part of your summer routine!
The following are fresh ideas for keeping your family healthy and learning all summer:
1. Read to Learn
Summer is a great time for children and teens to explore their personal interests through books. Families can schedule dedicated reading time every day. Create a comfortable and quiet space with adequate lighting in your home for reading enjoyment.
Talk to your kids about the books they're reading to check for understanding. Ask, "What did you picture for what happened in that story?", "What do you think might happen next?", or "How would you change the ending of the story?"
2. Get Active to Get Talking
We all know it's important to help our kids stay active all summer long.  Go for a hike, take a walk together, visit your community pool, or go for a bike ride. This is a great opportunity to be physically active, and it's also an opportunity to engage in conversation about the the news of the day, funny family stories, and the books you've been reading.
During discussions with your child, use imagery stimulating questions.  For example, instead of asking, "What do you think about…?" you can ask, "What did you picture for that story in the news today?" or "What are you picturing for what might happen next?" You can expand upon these questions to dive into their images even more.
3. Learn to Limit
Many parents are aware that computers, cell phones, and TVs tend to prevent kids from being mentally and physically active.  For this reason, it's a good idea to set time limits on screen time just as you would during the school year and encourage your kids to get outside, interacting face-to-face, with family and friends.
While television and video games can sometimes have informational or entertainment value, they offer little opportunity for students to visualize language—a key component for comprehension. Reading books, and listening to audiobooks, are much better alternatives to keep your child's mind active.
_____________________________________________________________________
Concerned about summer learning loss? Contact us for ideas: 800-233-1819
To learn more about National Summer Learning Day, please click here.