post
Academic Support for College Students | Making the Most of Second Semester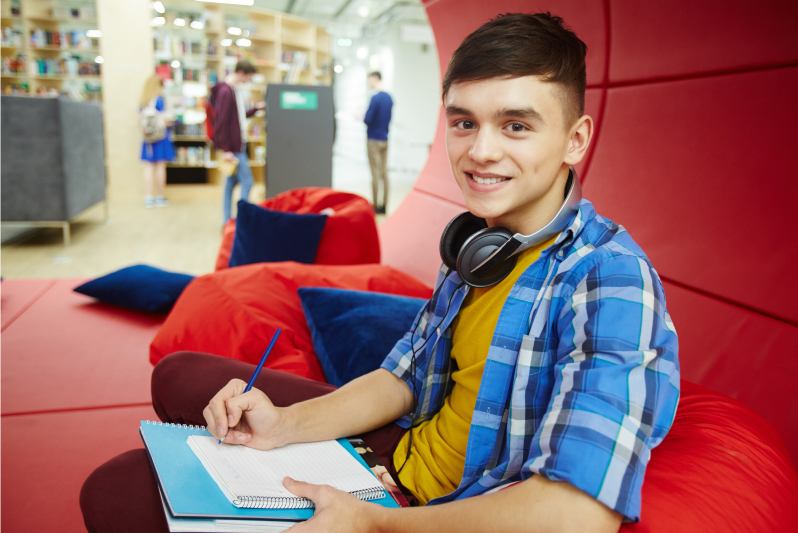 "You're not trying hard enough." "Stop being so lazy!" Walt hears the voices of his parents and former teachers echoing in his brain as he tries to write his English paper.  Though Walt has a high IQ and is bright, his grades don't seem to reflect that. He often forgets to turn in his work and has trouble getting his thoughts out on paper. He's growing frustrated at everyone in his life saying he needs to try harder — he is trying as hard as he can.
Lauren, a junior at a prestigious college, takes another sip of coffee as she looks at the clock: it's well past midnight, but she still has more homework to do. She sighs and pulls her history textbook into her lap. "Is it this hard for everyone?" she wonders aloud as she looks down at the heavily-highlighted chapter on the Civil War. She tells herself that she has to read it "just one more time" and she'll finally be able to remember the dates and places and army generals that are swirling in her mind.
Throughout high school, Lauren had to read everything two or three times if she wanted to remember it. She was motivated to keep working, but it was exhausting. She was constantly poring over her notes and didn't understand how her friends could take tests without studying or write papers the night before they were due. Lauren felt lucky that her school had such a great Writing Center, but she was a little bit embarrassed that she had to bring every assignment there for review. But she knew she needed the support.
People — even educators — often assume that being able to read and spell guarantees strong reading comprehension, but for students like Walt and Lauren, it doesn't. A primary cause of language comprehension problems is difficulty creating an imagined gestalt. This is called weak concept imagery. This weakness causes individuals to get only "parts" of information they read or hear, but not the whole.
Symptoms of weak concept imagery include difficulty with:
Reading comprehension

Listening comprehension

Critical thinking and problem solving

Following directions

Memory

Oral language expression

Written language expression

Grasping humor

Interpreting social situations

Understanding cause and effect
The Visualizing and Verbalizing® (V/V®) program develops concept imagery—the ability to create an imagined or imaged gestalt from language—as a basis for comprehension and higher order thinking. The development of concept imagery improves reading and listening comprehension, memory, oral vocabulary, critical thinking, and writing.
Good comprehenders make "a movie in their mind" when they're reading or listening to a story. Watch the video below to hear how developing Sydney's concept imagery allowed her to find success in her rigorous classes — without needing a tutor to stay afloat anymore. "This is the best thing that has happened to her and to our family in that they brought our Sydney back and she's happy. She's going to succeed. She knows how smart she is."
Lindamood-Bell offers online instruction, which allows students to receive the same quality sensory-cognitive instruction that they'd receive in a Learning Center from their dorm room or on campus. Our Learning Ability Evaluation, which offers a comprehensive insight into your student's strengths and weaknesses, can also be completed online. Watch Online Instruction in Action!
To help you make the most of the New Year, we are pleased to offer our Learning Ability Evaluation at a special rate of $295 (regularly $875, special rate available only at our permanent learning center locations) until 1/31/18. Contact us to schedule your student or to discuss specific concerns about his/her academic path at 800-300-1818. Find a learning center location near you: Locations.