post
Making the Most of After School
Jul 28, 2017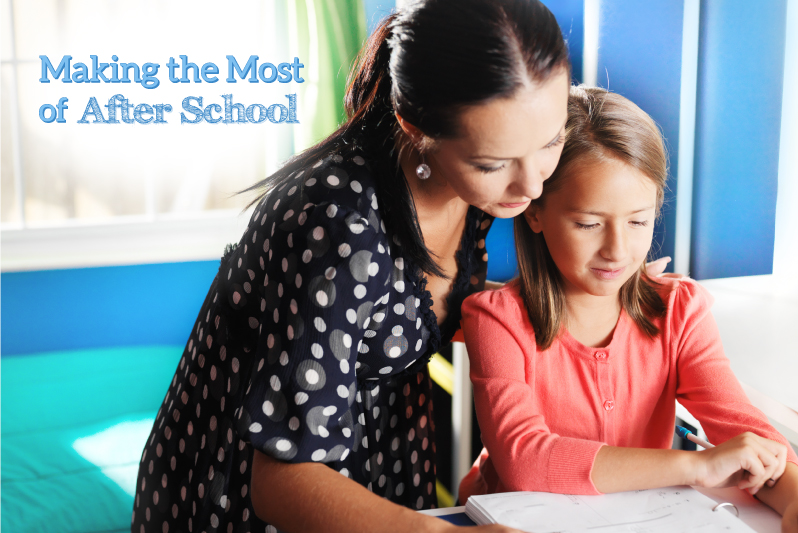 When learning is hard, getting through homework can be tough on the whole family. Teachers often give homework assignments to reinforce what is learned in school. But if a student didn't "get it" in class, homework can quickly become a battleground between parent and child. Read on for how to prevent battles before they start. Let's make the most of after school time and imagine a better school year!  
Planning for Homework
Like adults, kids enjoy knowing there is an end in sight, and what they have to look forward to. It's no surprise that struggling students will do whatever they can to avoid homework. A simple schedule can help. Work together to write down what needs to happen. Include ongoing skill-building activities like math facts so your student can progress, even when it gets busy. Don't forget free time!
Example: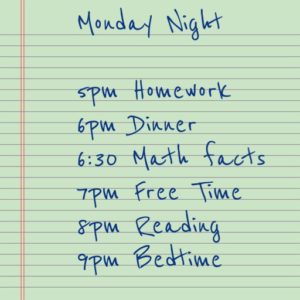 Check for understanding ahead of time.  You can ask questions that prompt your student to visualize—the key to good comprehension. For example, on the ride home ask, "What do you picture us doing when we get home?"
It's also important to plan for a distraction-free homework zone with all the supplies your child needs. Eliminate the "stops and starts" and you'll maximize time spent on what matters. Check out this video for tips.
Supporting your child
Parents often wonder how to be supportive with homework. A good place to start is by focusing on your child's understanding of a given assignment.  Have your child read directions aloud and ask questions that prompt imagery. For example, if the assignment is, "Read chapter 2, and answer questions 1-5" ask,  "What are you picturing for 'answering questions?'"  You'll be making sure she is picturing herself writing or typing answers.
Getting Help  
For many busy families, protected homework time is not always practical, at least not for every night of the week. Whether it's a work schedule that keeps us from homework help until after dinner, or family bustling around the studying child—our best laid plans can quickly go out the window. Families partner with Lindamood-Bell to make the most of after school.
Homework Matters
Homework Matters is supervised homework help, 1-4 afternoons per week. Our skilled instructors take the struggle out of homework for families. We can answer your child's questions and assist when necessary. We help motivate and focus students on getting their homework done.
We Start Where Your Student Is
Students who need help may have a weakness that is affecting learning. Unfortunately, these students typically fall further behind as the year goes on. Students with poor comprehension, critical thinking, writing or memory may have weak concept imagery—the ability to create an imagined gestalt (whole) from language; students who are poor decoders and spellers, or slow readers, may have weak symbol imagery—the ability to visualize letters in words. These difficulties are not only frustrating for a student, but prevent them from accessing school curriculum.
Sensory-Cognitive Instruction
We start by identifying strengths and weaknesses that may be affecting performance in reading, comprehension, and math.  And, we make recommendations for individualized instruction plans that create learning gains.  
Get in touch to learn how you can use after school to make an impact on your child's learning! Learning Center Locations