post
Summer Learning Plan: When the Teacher Recommends Reading Help
Jun 3, 2016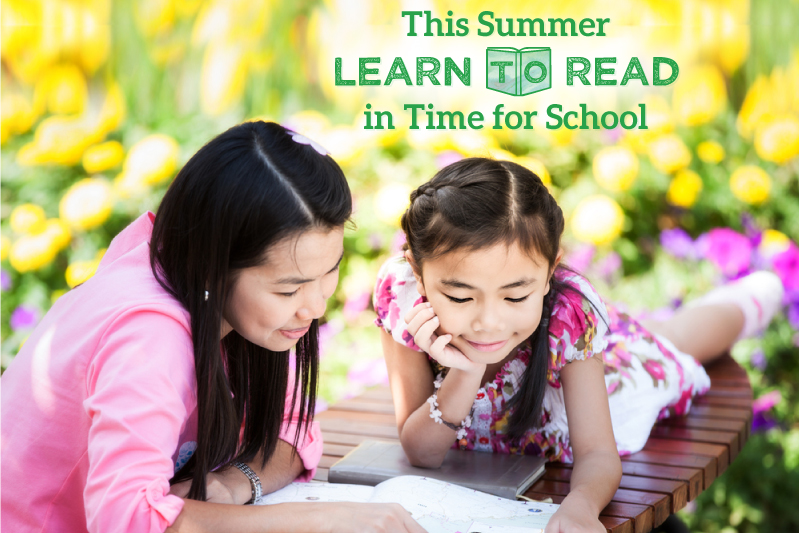 Teachers always encourage students to read as much as they can over the summer. But if your last parent-teacher conference came with a specific suggestion—to get some extra reading support during the summer months—you may be considering one of the following options to prepare for next school year:
Teach your child to read yourself.
Hire a college student to tutor your child.
However, if your child is reading behind their peers, it may be that they have what's called weak symbol imagery—the ability to visualize letters within words; so any traditional reading practice or tutoring will just stretch out the issue into next school year.
You may even  be  questioning the teacher's advice about summer help altogether, perhaps unsure if your child's reading is truly unsatisfactory, as compared to peers; and eager to give a young child a break from schoolwork. You might be considering to just:
Wait until the fall. Perhaps reading has not yet "clicked" for your child.
Unfortunately, the "Summer Slide" effect hits struggling readers harder than their peers. If your teacher has identified an issue, your child is at risk of starting school even further behind.
An alternate suggestion, that can help your family decide the next step:
Find out WHY your child's reading is a concern and take a few weeks this summer to make reading a strength before next year.
Some kindergarteners, for example, might be referred to as "late bloomers" when it comes to reading; when in fact  they should be able to identify sight words and sound out unfamiliar words they come across while reading. They might not be able to enjoy reading at all because it goes so slowly for them. Others are struggling to sound out words at all.
In a learning evaluation, you get the information you need to make an informed decision about summer learning. We identify the strengths and weaknesses that may be affecting reading and then make recommendations for an individualized instruction plan.
Your child can learn to read in time for school and have plenty of time for a great summer break.
For more information, or to schedule a learning evaluation, please click here for a list of our Learning Center locations.