post
4 Tips for Turning Summer Learning Loss Into Summer Learning Gain
Nov 3, 2016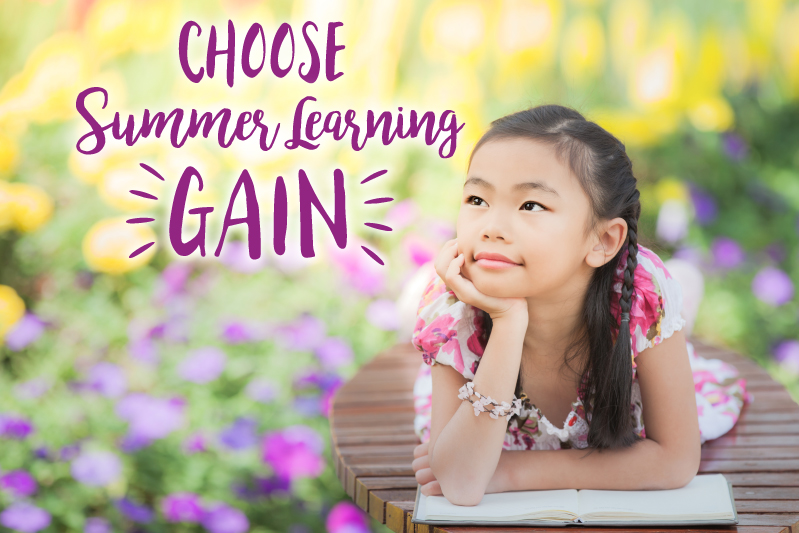 If you know a school-aged student … you know someone who is looking forward to the summer holidays!
And it seems that students who have any difficulty with learning or academics have even more enthusiasm for the summer holidays than their peers. Spending so many hours a week all school year, doing the thing you struggle at, over and over again, would be challenging for anyone. Whether it's reading, or comprehension, or maths that is difficult for a student, the extra effort they have been making throughout the year, just to keep up, deserves applause—and, yes, a break.
Parents of these stressed students may wonder, however, about the effects of giving them the whole summer off from learning. For many students, six weeks away from academics can lead to measurable learning losses in skills like reading and maths—which, of course, is not what any family wants to be faced with at the start of the upcoming school year.
It's wise to plan for a summer that includes both the break and the activity your child needs. Consider the following as you plan for a great summer:
1. Balance
A rejuvenating, successful summer requires balance. Schedule time off throughout the summer to celebrate efforts and spend time with family and friends. Days should be a balance of indoor and outdoor activities. Even days that are spent "learning" should have plenty of fun scheduled in, too!
2. Explore
Summer gives many children the time to explore their own interests. For example, an animal enthusiast can visit the zoo or attend a park ranger camp. Summer reading assignments from school can be easier to tackle when the books surround a beloved topic, so parents can help by providing some choices that are a good fit.
Tip: Schedule library visits and reading time on your family's summer calendar!
3. Make a Connection
Establish an imagery-language connection through daily life activities to stimulate learning. For example, when giving your child instructions, such as brushing teeth, getting dressed, making their bed, ask your child to picture these items in their mind before they do them. Also, when reading with your child, use imagery stimulating questions when discussing the main idea and overall meaning of the story. Instead of asking, "What was that story about?" you can ask, "What did you picture for that story?" You can expand upon these questions to dive into their images even more.
4. Gain
Students can spend part of their summer at one of our learning centres to turn what could have been a learning loss, into a learning gain. Some students come to us with a previous diagnosis of a learning challenge. Some need learning to be easier, while some use summer learning to get ahead for next year. We start by identifying strengths and weaknesses that may be affecting performance in reading, comprehension, and maths. And, we make recommendations for individualised instruction plans that create learning gains. Students go back to school with more confidence.
Make an impact this summer! It's a great time to get ahead for next school year. Get started today by contacting us to discuss how we can help make this summer everything your family has been waiting for!