post
Sustained Professional Development the Key to Addressing Learning Loss
Sep 7, 2021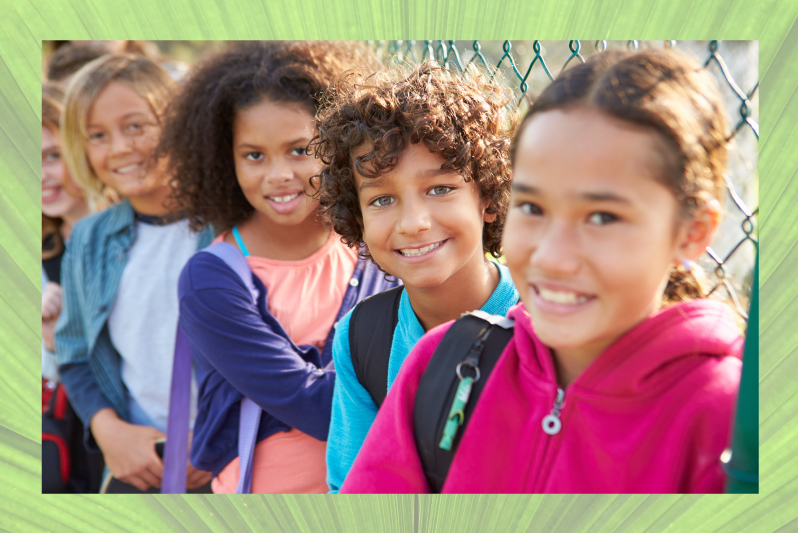 Many wondered how Ft. Smith Public Schools in Arkansas would fare in the 2020-21 school year during the pandemic. For its struggling readers and students with dyslexia, Ft. Smith beat the odds and increased their skills in reading. They did not experience widespread learning loss as many disadvantaged students did throughout the country.  
In 2017, the district partnered with Lindamood-Bell to provide sustained, job-embedded professional development for dyslexia interventionists, resource specialists, and K-2 staff.  They implemented the Seeing Stars and Visualizing and Verbalizing programs for grades K-2 and for struggling readers in any grade.  The programs were also used to meet their dyslexia intervention needs.  During the past year, the district trained special education staff in the Lindamood Phoneme Sequencing (LiPS) program.  Since the beginning of the partnership, over 300 teachers have received training and coaching in the programs.  
Following the abrupt shut down of schools in March of 2020, gaps in phonemic awareness initially increased compared to prior years, as measured by the district's Istation universal screener at the start of the 2020-21 school year.  Despite the serious instructional challenges they faced during the school year, the district provided high-dosage intervention for 521 students with dyslexia.
Teachers accelerated student learning to get these students back on track.  With just 57 hours of instruction in the Seeing Stars program (a minimum of 120 hours is often recommended), students made significant growth in key components of reading, including phonemic awareness, phonics (word attack), word recognition, and orthographic processing (symbol imagery), as shown in the table below.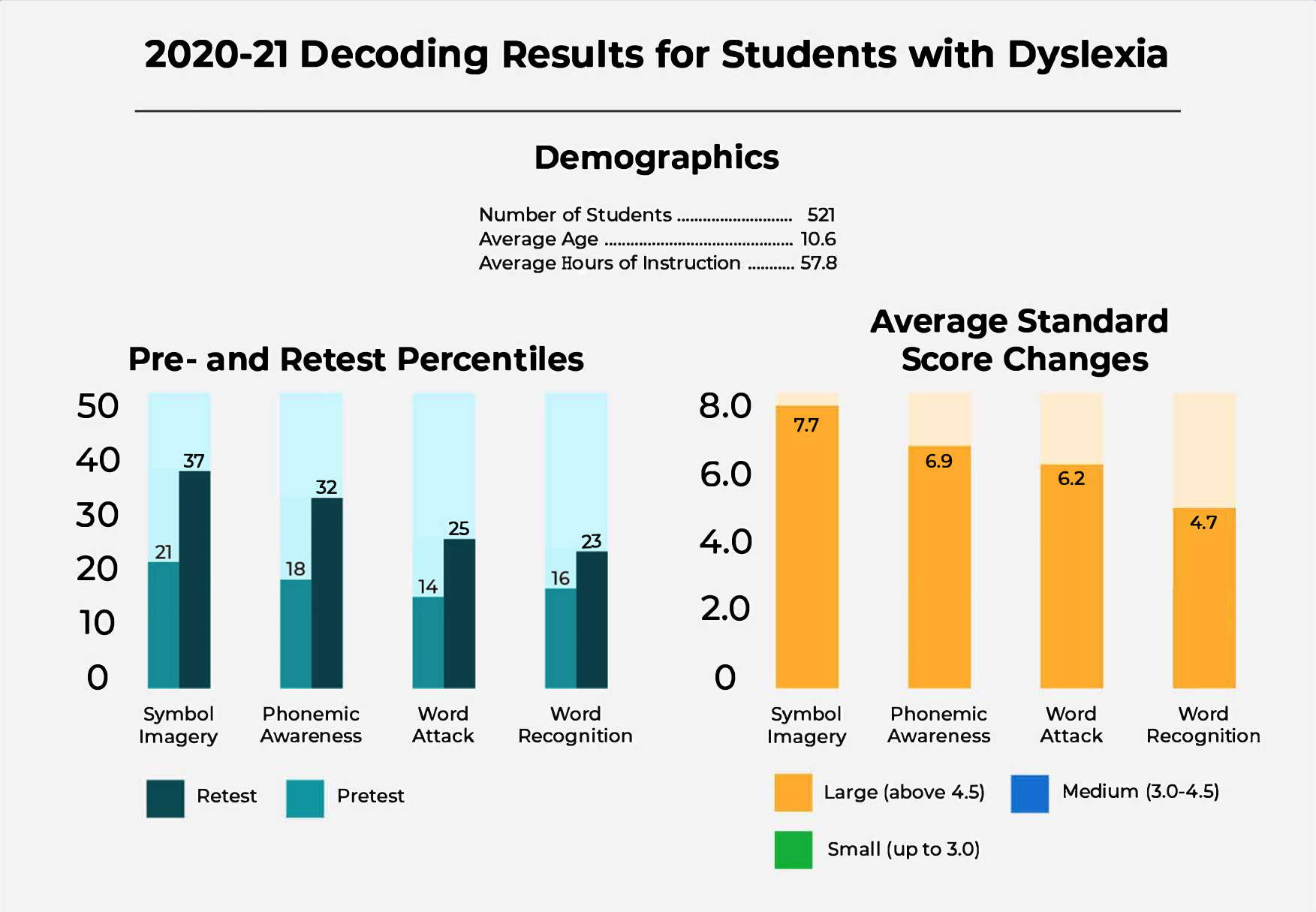 "It was so encouraging (to see) the number of students that we had who were making significant gains," shared Todd Marshall, Principal of Chaffin Junior High. "I'm talking about almost 'hard to believe' the grade levels that they were making up by participating in this program and the rate at which they were making progress."
Unlike many structured literacy approaches that focus predominantly on phonological processing, Seeing Stars systematically integrates phonemic awareness AND orthographic processing. This helps students become more fluent readers. For students in Ft. Smith, instruction has accelerated their learning during what was likely the most challenging school year they will ever experience. 
Lindamood-Bell's levels of professional development are key components for quality instruction, with fidelity.  This model helped Ft. Smith reduce the impact of learning loss.   Most programs provide only one-to two-day inservices, with minimal or no follow-up support.  Evidence-based practices require rigorous, ongoing professional learning.  After educators complete a comprehensive workshop, Lindamood-Bell provides job-embedded coaching throughout the year, including extended school year sessions and summer academies.  Coaching is conducted online while teachers work directly with students.  This enables instructional experts to model the steps and provide feedback to teachers for continuous improvement.      
Contact us to learn more about how Lindamood-Bell can make a difference for your students.