post
Professional Development Reaches More Teachers in Jamaica
Aug 23, 2019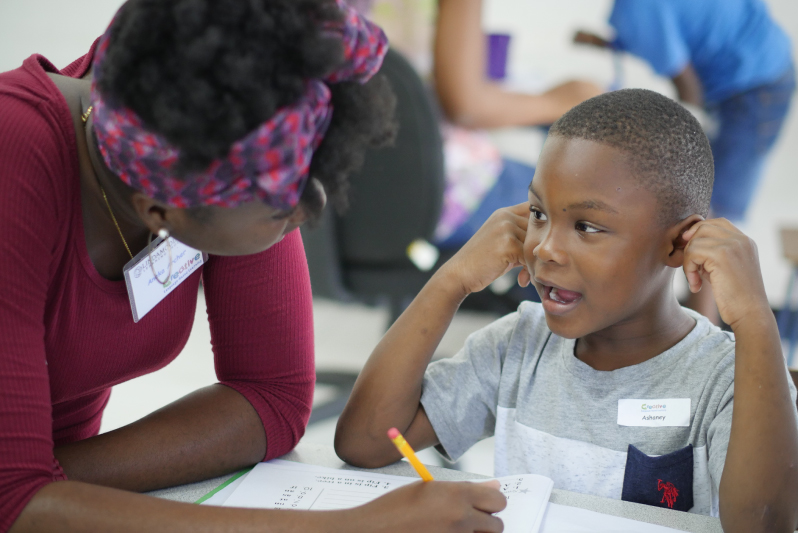 Over the past three years, more than 150 teachers from across Jamaica have received Lindamood-Bell professional development and coaching to increase literacy for struggling readers and students with learning disabilities. The partnership with Creative Language-Based Learning is endorsed by the Ministry of Education and Youth and Information, and is in collaboration with the Culture, Health, Arts, Sports and Education (CHASE) Fund and Sandals Foundation. 
This past year, Lindamood-Bell provided Seeing Stars and Visualizing & Verbalizing workshops to an additional cohort of 50 teachers, totaling more than 150 teachers from across the island in the past three years. Teachers received job-embedded professional development provided by a Lindamood-Bell consultant in their own schools following the workshop. A large number of the teachers then voluntarily took part in an intensive summer school implementation in which 68 students received six hours daily of small-group instruction. Participating teachers received additional support from onsite Lindamood-Bell consultants. Student progress was monitored using pre- and post-instruction learning ability evaluations.

Find an upcoming event for your teachers or contact us to discuss the learning needs of your community. We can customize an event that meets your unique needs.
800-233-1819
805-541-3836