post
Professional Development Reaches More Teachers in Jamaica
Feb 23, 2023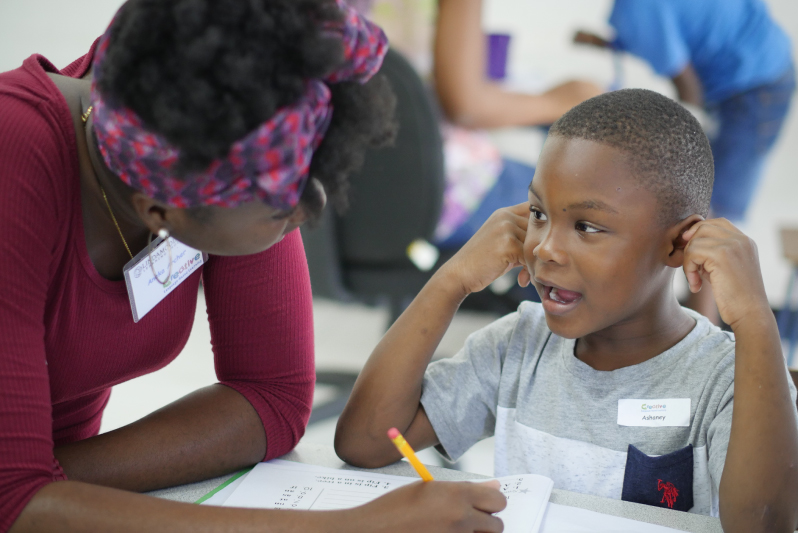 Over the past six years, more than 256 teachers from across Jamaica have received Lindamood-Bell professional development and coaching to increase literacy for struggling readers and students with learning disabilities. The partnership with Creative Language-Based Learning is endorsed by the Ministry of Education and Youth and Information, and is in collaboration with the Culture, Health, Arts, Sports and Education (CHASE) Fund and Sandals Foundation. 
Since the start of the partnership, CLBL Foundation has increased its capacity to provide job-embedded professional development directly in classrooms across the country with support from Lindamood-Bell's professional development team. In addition to classroom implementation, each summer, including during the pandemic, CLBL and Lindamood-Bell have partnered to provide intensive summer reading camps. These camps provide students up to 6 hours per day, 5 days a week of instruction, and have been provided to over 250 struggling readers from across the country. 
This year, (recognizing that literacy is critical to reducing truancy and juvenile crime) Lindamood-Bell and CLBL Foundation have partnered to build an intensive intervention implementation with Denham Township High School. More than 60 students will be provided with 4 hours of daily, small group instruction during the school day for 5 weeks.

Find an upcoming event for your teachers or contact us to discuss the learning needs of your community. We can customize an event that meets your unique needs.
US: 800-233-1819
International: 805-541-3836