post
Data-Driven Instruction: Everyday Tips for Teachers
Aug 24, 2023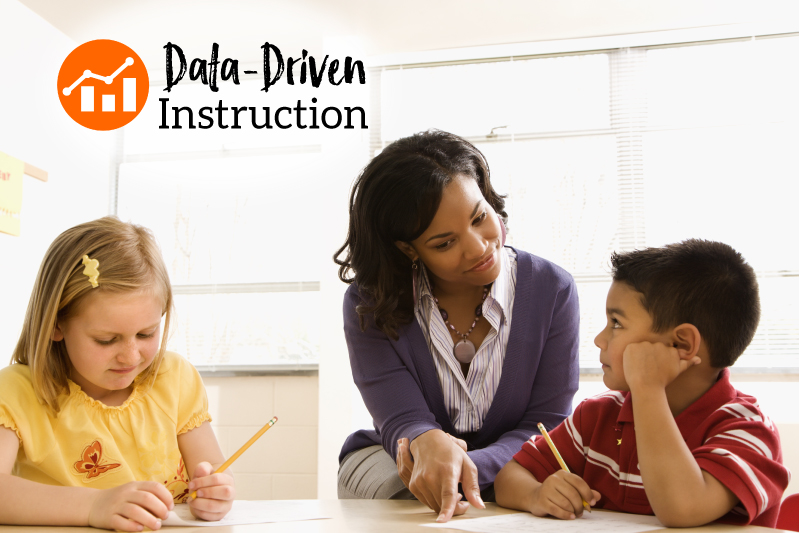 At many schools, conversations about data-driven instruction are focused on formal progress monitoring tools and the school's data wall. While assessments are necessary, there is also valuable data to be found in the classroom everyday. Through formative assessment, teachers are gathering data during lessons and activities, while learning is taking place. They can use the data to make instructional decisions in the moment—increasing or decreasing the level of difficulty, or zeroing in on a difficult concept.
Identify areas of weakness
For classrooms and intervention groups of all ages, be aware of what component of reading students are struggling with. Monitor phonological awareness, word attack, sight word recognition, contextual fluency, oral vocabulary, and comprehension.
Drill down on decoding
Note the following for your students who struggle to read fluently:
Response time for recognizing common words
Response time for sounding out new words
Consonant and vowel sounds that are challenging
Phonetic or orthographic spelling patterns
Complexity of syllables that are challenging
Ability to self-correct errors
Use the decoding data to determine reading levels and amount of work on individual tasks as the focus of your lessons. For example, if your students are slowly sounding sight words phonetically, adjust instruction away from phonological awareness toward activities that build sight word recognition and fluency.
Question comprehension
Most reading experts agree on one thing: in order to comprehend what they read, students must have strong decoding skills and adequate oral vocabulary. In other words, they must be able to accurately decode the words on the page and also know what those words mean. Unfortunately, many students who are able to decode well and understand words continue to demonstrate weak comprehension skills. Comprehension ability can be identified and addressed separately.
During contextual reading, or other tasks that require language comprehension, note the following:
Response time to comprehension questions
Accuracy of responses
Grasp of concrete vs. abstract content
Ability to use the context to identify new vocabulary
Ability to answer critical thinking questions (e.g. "What might happen next? Why do you think. . .?")
It can be difficult to determine if students are truly comprehending. Try gauging understanding by asking how students imaged, or pictured, the story (or the lecture, or the directions, etc.). Ask questions that stimulate imagery—this will provide immediate feedback as to whether the students "got it" or not. For example, if students have a difficult time responding to "What do you picture for evaporation?" the teachers can adjust the lesson, in the moment, to help students develop an image.
Real-time RtI
Your classroom observations, along with assessment data, can inform next-step instruction decisions. Use the results from the skills assessed to choose an intervention that will address the cause of your students' weaknesses. Lindamood-Bell's research-validated programs address the imagery-language connection that is a silent partner to cognition and literacy.
As an educator, you can learn the steps of our programs to use in your classroom or small-group intervention. Consider attending one of our upcoming workshops, all available live online:
Help for Struggling Readers
Symbol Imagery for Phonological and Orthographic Processing in Reading and Spelling
Lindamood Phoneme Sequencing (LiPS)
Phonemic Awareness for Reading, Spelling, and Speech
Help for Poor Comprehension Skills
Visualizing and Verbalizing (VV)
Concept Imagery for Language Comprehension, Thinking, and Memory
Foundational Development in Concept Imagery, Oral Language Comprehension, and Expression