post
An Amazing Partnership in Honduras
Mar 16, 2016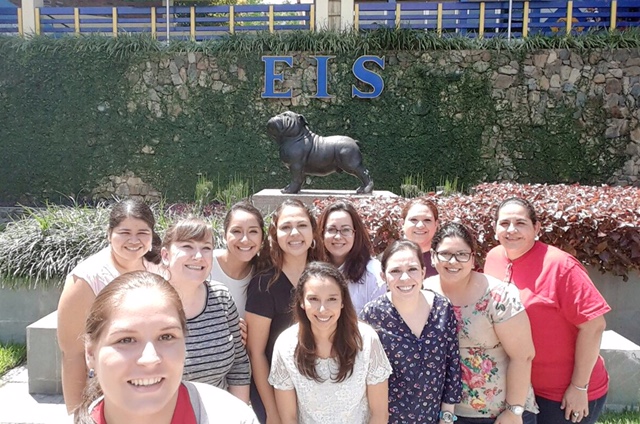 Lindamood-Bell has been working with Escuela Internacional in San Pedro Sula and La Lima, Honduras (EIS) since 2005, when our staff began presenting workshops to their teachers. A School Partnership was established with EIS in 2011, which has involved at least five of our staff members traveling to Honduras. This partnership includes training teachers in Lindamood-Bell's programs, mentoring and consulting teachers, and overseeing the implementation of our programs with a total of 247 students. The focus of instruction for these students who are struggling in school is improving their decoding and comprehension skills.  The average number of hours of instruction each student has received is 150.
The following letter is from Brill Rawlins, a Lindamood-Bell staff member who is eager to share how Lindamood-Bell is changing so many lives, worldwide. As she so eloquently puts it, "Lucky Us."
Hi Nanci,
I've been traveling to our School Partnership in San Pedro Sula, Honduras for the last 3 years for workshops and on-site consulting. I wanted to share with you this picture of myself and all the teachers in the Student Success Centers at Escuela Internacional in San Pedro Sula and La Lima, Honduras. These passionate educators are bringing the magic of learning to a student population that is nearly 100% English Language Learners. They coach their colleagues in classroom instruction in addition to teaching their intervention groups. I have the deepest respect for their fidelity to our programs and their students.
Here's what you should picture for their RtI implementation:
Early Education Center:
3-4 year olds – Talkies in Spanish
Pre-K and Kdg – Talkies and Seeing Stars in English
Interventions – Talkies in English and Spanish, Seeing Stars in English. Groups seen 3-4 days a week for 20-30mins.
Elementary School:
1st and 2nd Grade – Seeing Stars and V/V
3rd and 4th Grade – V/V Application
Interventions – Seeing Stars, V/V. Groups seen 4-5 days a week for 5o mins.
La Lima Campus:
1st – 8th Grade – SI and V/V. Groups are seen 3-4 days a week for 45 mins.
The teachers wanted me to thank you for everything your programs have done to help their students reach their potential in their second language.
Lucky me. Lucky them. Lucky us.
Brill Rawlins (in stripes)
Click below to watch a video about this amazing partnership.