post
Is Weak Comprehension Making School Hard?
Dec 15, 2017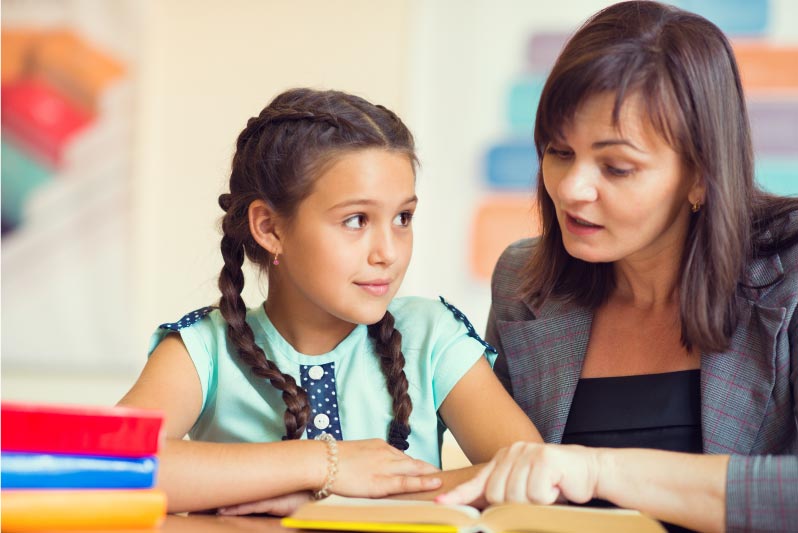 "Time's up!"
Looking around at her classmates, Lauri starts to worry—they all seem to have written more than she has. "Why do they all have highlighters out?" she wonders to herself. It's too late to find out now, and even if there was time to ask, she'd be too embarrassed to be the only one to "not get it" yet again.
"Once you hand in your test paper, grab your bagged lunch so we can head to the bus!"
Lauri sighs. She knew her fifth grade class was going to the planetarium, but she couldn't picture exactly when and she hadn't remembered to bring a lunch with her today. She gets a sinking feeling in her stomach as she realizes she may not have turned in her permission slip either.  She quickly glances into her desk and sees broken pencils, crumpled up papers and her math book. There in the very back of her desk was the permission slip. Had she remembered to get it signed? Phew! She had.
While her classmates bound over to get in line, she quickly and quietly walks up to Mrs. Gregory's desk and hands her the permission slip.
"This was due last week, Lauri," she scolds. "Why, I think you'd lose your head if it weren't screwed on!"
The whole class laughs, and Lauri turns bright red. She already feels bad enough about not having a lunch with her, and now everyone else knows she messed up. Again.  And what does that even mean? People's heads have bones and tissue in them, not screws.
More Than Just Reading Comprehension
When Lauri returns from her field trip, she's asked to read a passage about black holes and write an essay about how it relates to what she saw at the planetarium. Despite trying her best and wanting to work hard, Lauri still struggles. She can read all the hard words, but she can't quite understand what they mean. She loved looking at the stars projected on the ceiling, yet her enthusiasm isn't enough to help her get the words out onto paper. Her teachers say she "doesn't have a reading problem" because her fluency is fine.
Problems with reading comprehension may be due to weak concept imagery. This weakness causes individuals to get only "parts" of information they read or hear, but not the whole. This weakness not only explains why Lauri has trouble on Language Arts quizzes, but it also explains why she couldn't follow the directions to highlight her answers on the test, why she forgot to pack a lunch and why she couldn't find her permission slip.
Students with weak concept imagery often have trouble with both written and oral language comprehension, following directions, written expression and following humor. Not only did Lauri not like being laughed at by her classmates, Mrs. Gregory's joke just didn't make sense to her at all. They may also struggling with organizing and planning or "mental mapping."
The Right Instruction
The Visualizing and Verbalizing® (V/V®) program develops concept imagery—the ability to create an imagined or imaged gestalt from language—as a basis for comprehension and higher order thinking. The development of concept imagery improves reading and listening comprehension, memory, oral vocabulary, critical thinking, and writing.
Strengthening Lauri's concept imagery will help make actual tests of comprehension in school easier in addition to allowing her  to respond to the communicating world more easily.
The first step in helping Lauri and other students who are struggling to stay afloat in the classroom is a Learning Ability Evaluation. This comprehensive evaluation uses a number of standardized academic and literacy tests to identify a student's individualized strengths and weaknesses along with a consultation to review the results.
Normally $875, our Learning Ability Evaluation is available for $295 now through 12/31/17! Contact us to schedule your child, 800-300-1818. Find a learning center location near you: Locations.