post
Is a Learning Check-Up What My Child Needs?
Jul 27, 2017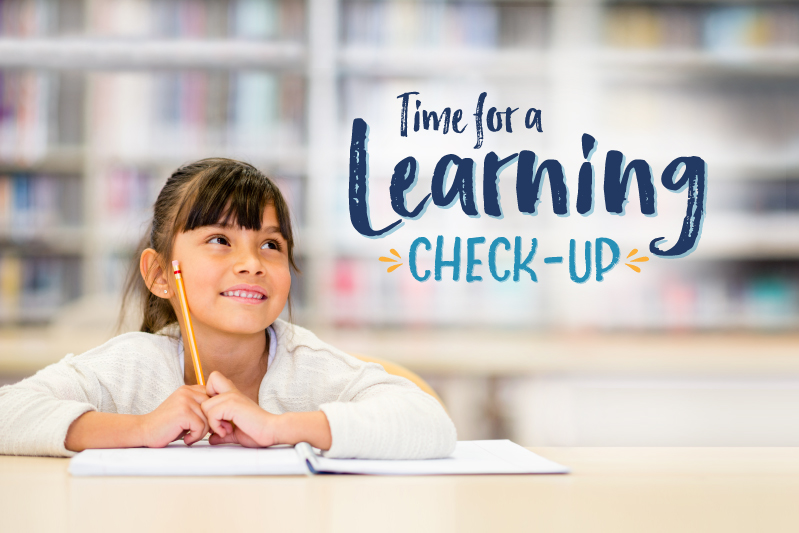 As parents, we are all familiar with the yearly well-visit to the paediatrician's office. The hearing and vision screenings, in particular, can offer insight about a child's struggles in school. Catching an issue early can stop problems before they start. For many students, a learning check-up can be equally essential. Identifying and addressing an underlying weakness in reading or comprehension, preventively, can make all the difference for a child's successful school year.
Waiting for the Report
It's common for families to think of reports and tests like NAPLAN as a learning check-up. Unfortunately, these assessments are essentially the opposite—they only reflect your child's performance, not their learning ability. Test scores don't tell you why your child is struggling.
Grades, while important, don't help change learning for a child. Even when they prompt positive action, like getting a tutor for a tough subject, grades may not give parents the big picture. If a student has a real weakness that is making school hard, the gap between performance and expectations may continue to grow as the school years march on.
Low grades in the areas of language arts and spelling may be a sign of an underlying weakness in language processing skills. A cause of difficulty in establishing sight words and contextual fluency is difficulty in visualising letters in words. This is called weak symbol imagery—the ability to create mental imagery for sounds and letters within words. A significant number of students have difficulty with rapidly perceiving sounds in words and are slow to self-correct their reading errors. This causes weakness in:
Memorising sight words
Sounding out words
Orthographic awareness
Phonemic awareness
Contextual reading fluency
Orthographic spelling
Poor performance in science, history/social studies, maths, writing, and homework, may reveal weak concept imagery—the ability to create an imagined or imaged gestalt (whole) from language. This weakness causes individuals to get only "parts" of information they read or hear, but not the whole. It's important to note, weak decoding skills can also affect grades in subjects that require a lot of reading. Weak concept imagery causes weakness in:
Reading comprehension
Listening comprehension
Critical thinking and problem solving
Following directions
Memory
Oral language expression
Written language expression
Underlying language and literacy skills must be intact for students to tackle school subjects.
"We already know the diagnosis. . ."
Perhaps you have done testing with a professional diagnostician or learning centre in the past. That information can be invaluable for composing a comprehensive plan for your child. Even so, because scores on many assessments are calculated by age, it is important to regularly check up on your child's abilities; monitor that they are making adequate progress in their current academic placement.  It is especially important to keep track that skills are catching up.  If, for example, a student scored one year behind peers on a test of reading last year, and is now a year and a half behind—the deficit is growing. It is our belief that all students can learn how to read and comprehend to their potential. Students should not be falling further and further behind.
Specifically, it is important to note progress toward independent reading. Extra help typically focuses on phonics, or sounding out words, and spelling patterns. While these activities have value, students can continue to exhibit slow, laboured decoding, word substitutions (e.g. 'production' for 'perfection'), and weak sight word recognition. Learning check-ups can keep instruction on track; reading needs to be fluent enough to support comprehension.
A Check-Up Like No Other
We hope you add a learning check-up to your child's annual routine. Identifying strengths and weaknesses is the first step toward helping your child have a successful school year.
If school is hard for your child, you need to know why and that there is help.  A learning evaluation will uncover the strengths and weaknesses that are affecting school. In a thorough results consultation, we will discuss an individualised instruction plan to make school easier.
The Lindamood-Bell Learning Evaluation includes:
Assessment of reading, comprehension, and maths
Identification of strengths and weaknesses  
Consultation to review results
An individualised plan to change learning
Our learning centres help students of all ages learn to read, comprehend, and do maths to their potential. Get in touch:  Double Bay (02) 9328 7119 | Chatswood (02) 9410 1006 | Melbourne (03) 9815 2949