post
School Success Your Child Deserves!
Aug 11, 2022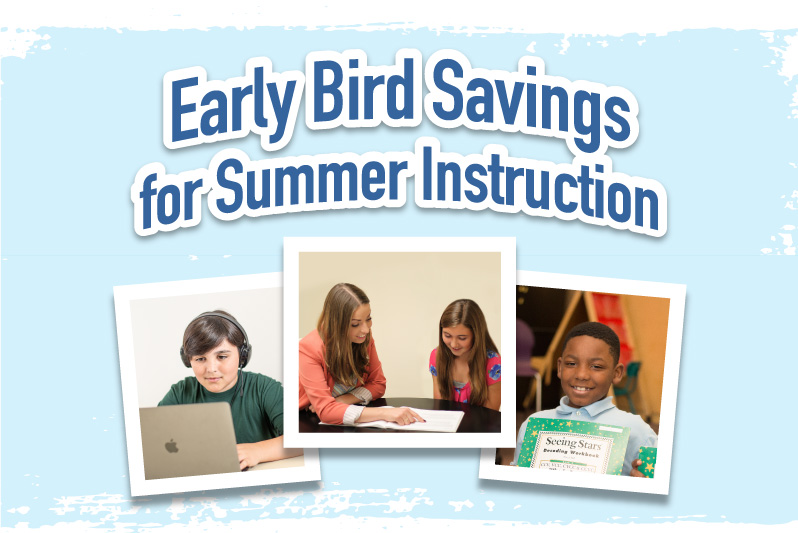 You don't have to settle for uncertainty and learning loss!
You can count on Lindamood-Bell to get or keep your child's academics on track. Especially now, if your child needs support with learning, our evidence-based, proven instruction can help. 
Your child can attend in-person or online, and a recent study illustrates that Lindamood-Bell online students achieved statistically similar gains on all targeted measures when compared to in-person students.
We will create a personalized learning plan for your child's specific needs. Students often gain years in just a few weeks with engaging, dynamic instruction. Get support this summer that is effective and fun, so your child can achieve to their potential.  
Hear Karen describe her teen daughter's incredible results with Visualizing and Verbalizing instruction via a Lindamood-Bell Learning Center.
Enjoy a special savings of 10% off the first week of summer instruction when you enroll by 21 October 2022*.
Contact your local Learning Center to find out more about changing learning this summer.
Double Bay (02) 9328 7119  ~ Chatswood (02) 9410 1006
*Must enroll for at least 80 hours of instruction. Instruction must be completed by February 3, 2023.