post
The ABCs of Report Cards
Sep 14, 2017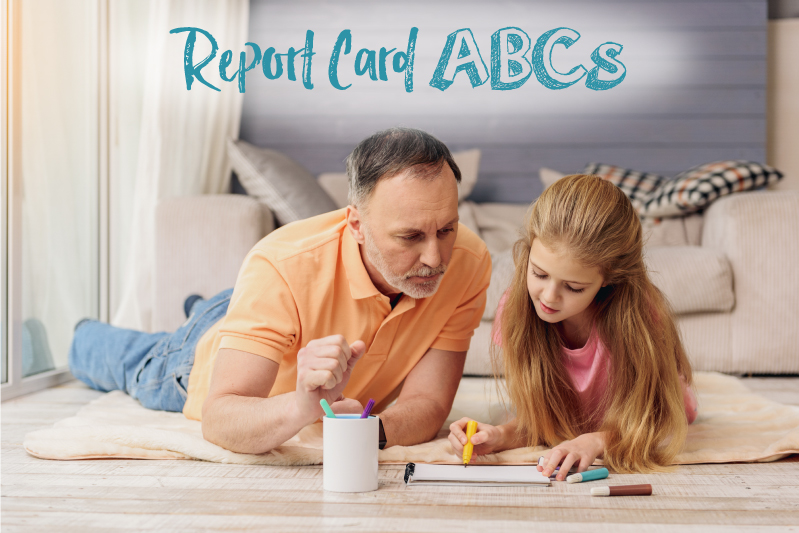 For some students, the phrase "report card" comes with a sense of dread. As a parent, it can be hard to gauge how things are really going at school if your student is tight-lipped about his day and his report card feels like a jumble of letters or percentages.
After getting straight A's last year, is your third year student suddenly having to labour over her reading assignments?
Does a C in Geometry mean your teenage daughter is spending too much time texting her friends instead of doing her homework? Or is she really struggling to comprehend proofs and theorems?
Is your son unable to pass his History tests despite spending hours pouring over note cards and study guides?
More Than Meets the Eye
Teachers may report that your student just needs to "try harder," but there could be an underlying weakness in language processing that accounts for his low or inconsistent marks.
Difficulty with reading comprehension, following directions, and understanding jokes can be indicators of a weakness in language processing. Trouble with sounding out unfamiliar words or remembering even frequently seen words can also be indicators.
The Right Evaluation
A learning ability evaluation can provide you with specific information on your student's strengths and weaknesses. It's important to know your child's potential in order to gauge their performance in the classroom.  Can that B in Geography be an A? And what about that C in Maths? Should it be a B?
It's important to know what your child is capable of when it comes to their marks so you can correctly evaluate their report cards. While your child might be counting down the days till summer, there's still plenty of time to help him reach his potential this year.
Learn more about Lindamood-Bell's evaluation process here.