post
It Worked! A Student Finds Success at Lindamood-Bell Academy
Jul 13, 2020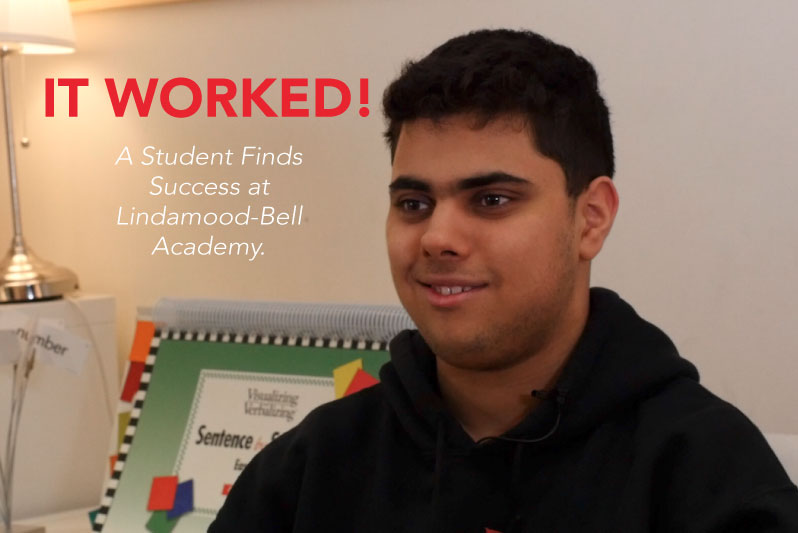 Before Lindamood-Bell Academy, Maher said, "I used to be really not great at reading. Until now!"
Maher had been struggling in school when his lead therapist recommended Lindamood-Bell Academy. Lindamood-Bell Academy is a unique school that addresses a student's underlying learning ability while offering a full curriculum. Students in K-12th grade enroll in a blend of Lindamood-Bell instruction and academics. Individualized instruction is customized to each student's learning profile.
Maher's mother had been very concerned. She says, "He was slipping in his learning. He didn't understand a lot of things." The therapist encouraged the family to look into the Academy, convinced that it would make a big difference for Maher. 
That was the turning point. Maher's mom is certain that he's understanding in ways he hadn't previously. "The way he's learning now he's not going to forget."
Now, thanks to instruction at the Academy, Maher's excited about learning, he's making progress, and his goal is to attend college!
Listen to Maher and his mom talk about academics, goals, and life.
To attend, find a Learning Center near you.
You may also contact us today at 800-300-1818 or fill out our get in touch form.