post
Lucky the Robot helps teachers and students learn!
Sep 25, 2018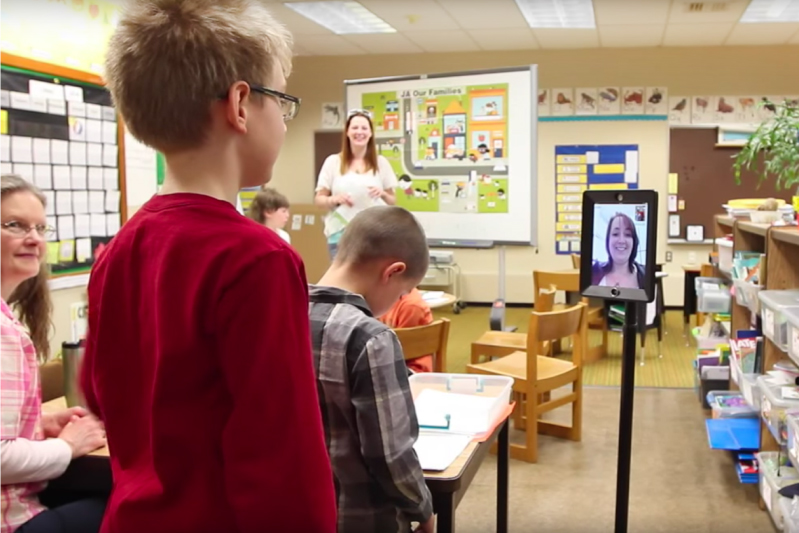 The Lindamood-Bell Instruction Robot, Lucky, brings on-site support to the classroom in a unique and cost-effective way.  After teachers attend a professional development workshop, Lucky provides live coaching, step demonstration, and help with lesson planning. Engaging and fun, Lucky helps capture the attention of students, too.
One district using Lucky is Spartanburg County School District 2 in South Carolina. 40 district staff attended Lindamood-Bell workshops in language and literacy programs. After the workshops, Lindamood-Bell, via Lucky, provided 180 hours of job-embedded professional development to teachers. Telepresence coaching included step demonstration and assistance in administration and oversight of small-group instruction. Watch their video about the experience:
"This 'robot' is actually cutting-edge technology that is giving our Exceptional Students access to new methods to help them learn. Thanks to federal funds, Spartanburg Two was the first District in the state with this technology and it was a big hit with students and teachers alike!"
–Spartanburg County School District 2
For more information, call 800.233.1819 or Contact Us.