post
Tips for Your Young Learner: Ready or Not, School is Coming!
Jan 13, 2017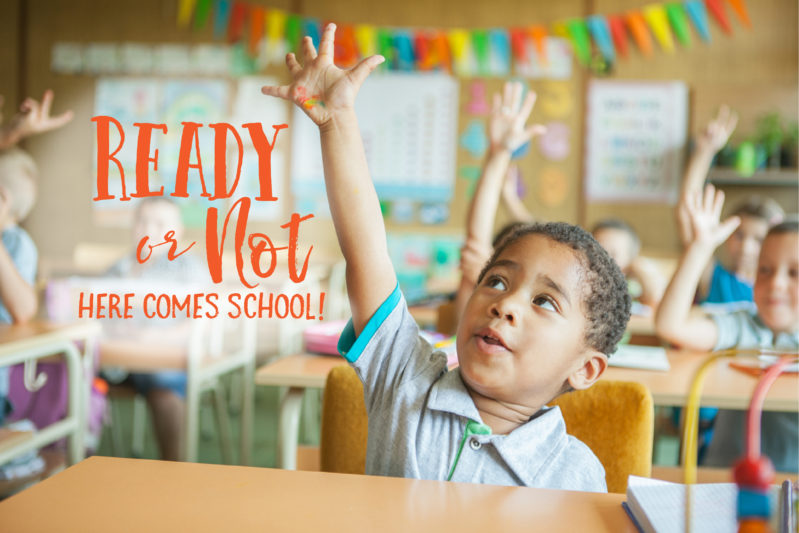 A generation ago, kindergarten days were filled with activities like finger painting, "Hide-and-Go-Seek", making friends and learning to be peaceful at nap time.
And, while reading and spelling may have been introduced in grade 1, there was nothing like today's pressure for students to be performing according to grade-level standards. Sure, there is still art, music, and games, but the specific expectations of teachers—and students, has amplified academic life all the way down to preschool.
You may be wondering, "Is my child ready for next year's classroom?" Or, "Will they be able to keep up?"
What to Expect
Today, preschool, kindergarten and grade 1 classrooms offer more academics than in the past. To some degree, your child will definitely be working on:
■      Identifying letter names and sounds
■      Sounding out for reading and writing
■      Sight word recognition and spelling
■      Printing letters and numbers
■      Understanding stories
■      Listening comprehension
■      Oral and written communication
■      Counting and understanding numbers
■      Addition and subtraction
Get Some Practice
Whether or not we adults feel great about the "new normal" for primary grades—now is the time to familiarise your child with the activities they will be exposed to—so they can feel great about the new year.  Try activities like:
■      Read simple books together
Start by reading aloud while guiding your child to follow along with their finger. Have your child start to sound out some of the words. Increase their share of the reading as skills grow.
■      Read stories aloud to your child
Read some sections without showing your child the pictures. Ask your child what they are imagining for a character or action.
Give Your Child a Boost
Students can spend a few weeks at a local Lindamood-Bell Learning Centre to work on the basics that will make next year easier. We work to strengthen the imagery-language connection as a foundation for reading, spelling, comprehension, and maths. Your child can get a boost in time for school and have plenty of time for a great summer holiday.
And, if a young child already seems to be struggling with essential skills, such as sounding out words or understanding stories, addressing those issues before school starts can make all the difference for a great school year. We believe all students can learn to read and comprehend to their potential. We can give young students the foundation they need for a confident start and a successful school year!
Let's talk about boosting your child's learning before school starts:
Double Bay: (02) 9328 7119
Sydney-Chatswood: (02) 9410 1006
Melbourne: (03) 9815 2949