Lindamood-Bell instruction changes lives
Stories sent to us from
our students and their families.
Thank you for showing the difference.
"Please pass the word along that I am most grateful for Nanci Bell's webinar last Friday; it was most helpful. That very day I tested a young man with the LAC and SI tests and it was so clear where he was at and why, especially in light of Nanci's comment that the SI test is 'predictive of reading ability.' I was able to forward the webinar to his mother, so she could see the difference Lindamood-Bell Learning Processes could make in her son's life. Thank you for the webinar!"
A Mom's Email
We knew from an early age that our daughter had developmental delays. She began early intervention services before she was 2 years old, in the hopes that she would "catch up." But, "catching up" wasn't in the cards and today she is a 5th grader and labeled as intellectually disabled.

When she was about 3 years old, I was doing a lot of research on programs that might help. One day, I came across a post in a forum for families of children with dyslexia that mentioned something called Lindamood-Bell. I had never heard of it, but the mom stated that after having her son in multiple programs, Lindamood-Bell was the only one that made a difference. My daughter does not have a diagnosis of dyslexia, but so often what works for kids with one type of learning difference will work for other kids with other differences. At the time, I knew my daughter wasn't ready for Lindamood-Bell, but I kept it in the back of my mind. What really interested me is that the programs focus on developing sensory-cognitive processes… they help kids who think differently.

When she was in first grade, I started thinking that she might finally be ready. She had some sight words, but not even close to what was expected and she was still not really decoding words. I so wanted for her to be able to read. We take for granted the world that is open to us as readers.

I began researching Lindamood-Bell again. I spoke to educators, parents, and a speech pathologist about their experiences with Lindamood-Bell and I scoured the internet. Everyone said it worked. The only negative comment I ever heard or read was about how much it costs.

I spoke at length with Lindamood-Bell center director, about whether or not she thought they could help my daughter.  She did not make pie-in-the-sky promises. She said that my daughter's progress would probably be slower than other students, but she thought we would see gains.

So, the summer after first grade, I took the kids to the closest center for the summer so my daughter could go to Lindamood-Bell. It was a long 8 weeks. It was intensive, one-on-one instruction, 4 hours a day, 5 days a week for 8 weeks. About half way through, I remember meeting with the center director and crying… is this working? I cannot express how glad I am that we did not give up!

My daughter made so much progress, we went back for another summer. She has taken part in their Visualizing & Verbalizing program for comprehension and Seeing Stars for reading and spelling. And, because the programs focus on processing, she made gains in other areas as well.

Thanks so much, T.
An Olympic Thanks from a Mom
My son has struggled with reading since the very beginning. Fortunately for us we got a diagnosis of dyslexia very early in 2nd grade. However even the terrific reading support at school wasn't enough to close the gap. I knew that if we did not make forward motion in 4th and 5th grade, middle school would be a disaster.
I am so grateful that his reading teacher suggested Lindamood-Bell. He attended intensive sessions for 3 hours a day, 5 days a week, for the second half of his 4th grade year.
As a single mom, this was not an easy decision to make, but I knew if I did not invest in his education now, there might be no college education in the future. He worked hard and he often got "tired" but we stayed the course and the clinicians worked to find ways to keep him coming back and staying focused.
He increased his reading by two grade levels but the real prize came at the start of 5th grade. He came home from school with a chapter book and read for 90 minutes! He was actually ENJOYING reading. This was a huge step forward. Olympic athletes train for hours a day to be proficient in their sport. My son needed Olympic level daily work on reading to become a proficient reader. THANK YOU to all our "coaches" at Lindamood-Bell!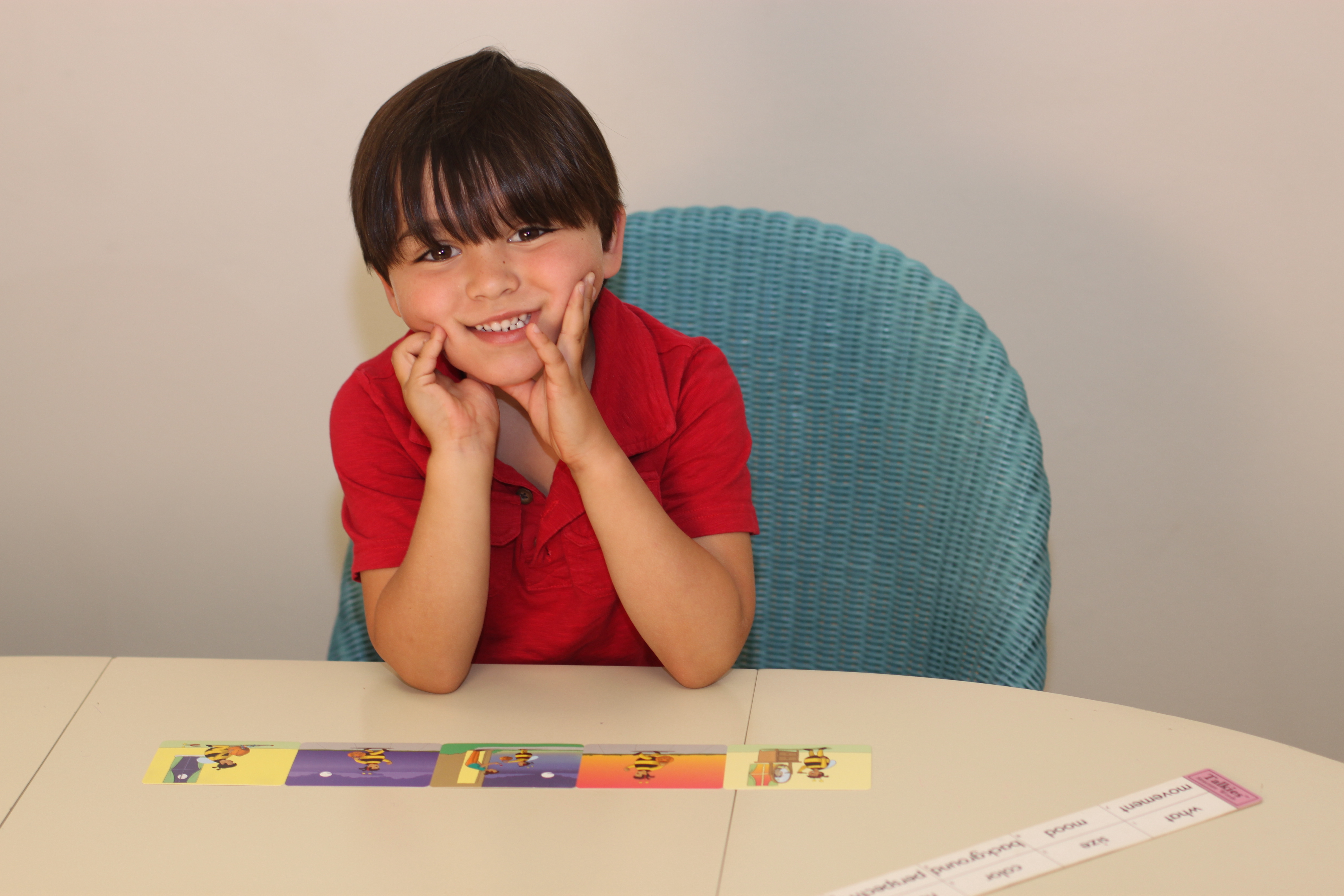 A Letter from a Dad
We sent our pretty scared/worried little dude to his first-ever assessment. Four hours later, this confident puppy comes bounding out the front door, exuberantly describing the most fun time he had with the nicest people, including all the cool stuff he got to do, prizes he earned, and more.
He's excited about becoming an exceptional reader. We are immensely, immensely grateful!
A Letter from a Mom of a 2nd Grader
I'm writing because we wanted to share some huge news.
My daughter is required to read 90 words (correctly) a minute by the end of this year.  Today, (September) timing her, she hit 91 words!!!  We were both so happy we almost cried…and my hand hurts from a lot of high-fiving. 
I, honestly, never thought we'd be at a point where we could appreciate reading together.
Thank you for giving us the opportunity to enjoy that event!