post
A Student Encourages Others with Dyslexia, "Never give up."
Jul 30, 2021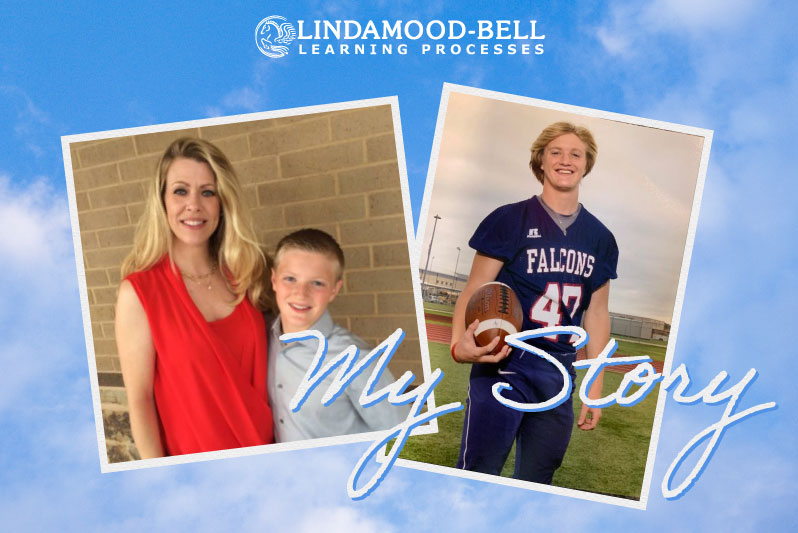 Today starts the third summer Carter has attended school at a Lindamood Bell Center over the summer for his dyslexia. Carter "graduated" fifth grade in early June. To see him today is to see a completely different child than he was in kindergarten. 
As I have learned much about dyslexia over the years, the best analogy I have seen is, sending a child to school with dyslexia is like throwing a cat into a tub of water! It frustrated him, made him feel like a failure, and absolutely overstimulated him from August-June. Unfortunately, that made for an unhappy, angry, difficult student. Today, you see a happy child who is excelling in reading and math. This year his state STAAR test scores for reading were in the ADVANCED category and his math scores improved by 153 points! 
I want to tell the teachers that loved him where he was at, saw his potential, and treated him with dignity that they are my heroes and I am forever grateful! It is true, the children who are the most difficult may have the greatest needs! Aisha, Kimberly, Mostafa, and the staff at the Lindamood Bell Center worked tirelessly with Carter, no matter what challenges he threw at them. 
Carter, I am so proud of your heart, hard work, and never-give-up attitude!
Update:
Carter has now finished his sophomore year in high school.  He is an A student with aspirations of aviation or engineering in college. This young man is also starting to mentor younger students with Dyslexia; his message is to never give up. If Carter would not have received intervention from Lindamood Bell he would have been a high school dropout.
I am now an educational advocate helping families with dyslexia needs. Lindamood Bell is my first recommendation to families as well as asking schools for the Lindamood-Bell programs.
Carter's 8-year old younger brother starts at Lindamood-Bell in July for his Dyslexia remediation.
Thank you for changing these boys' lives!
– Kelsey, Carter's mother