World Autism Month
Celebrate with Lindamood-Bell!
The University of Alabama at Birmingham's Cognition, Brain and Autism Center studied the effects of Visualizing and Verbalizing® (V/V) on the brains of children on the autism spectrum. Watch a video that features lead researcher, Dr. Rajesh Kana and participating families.
---
In the News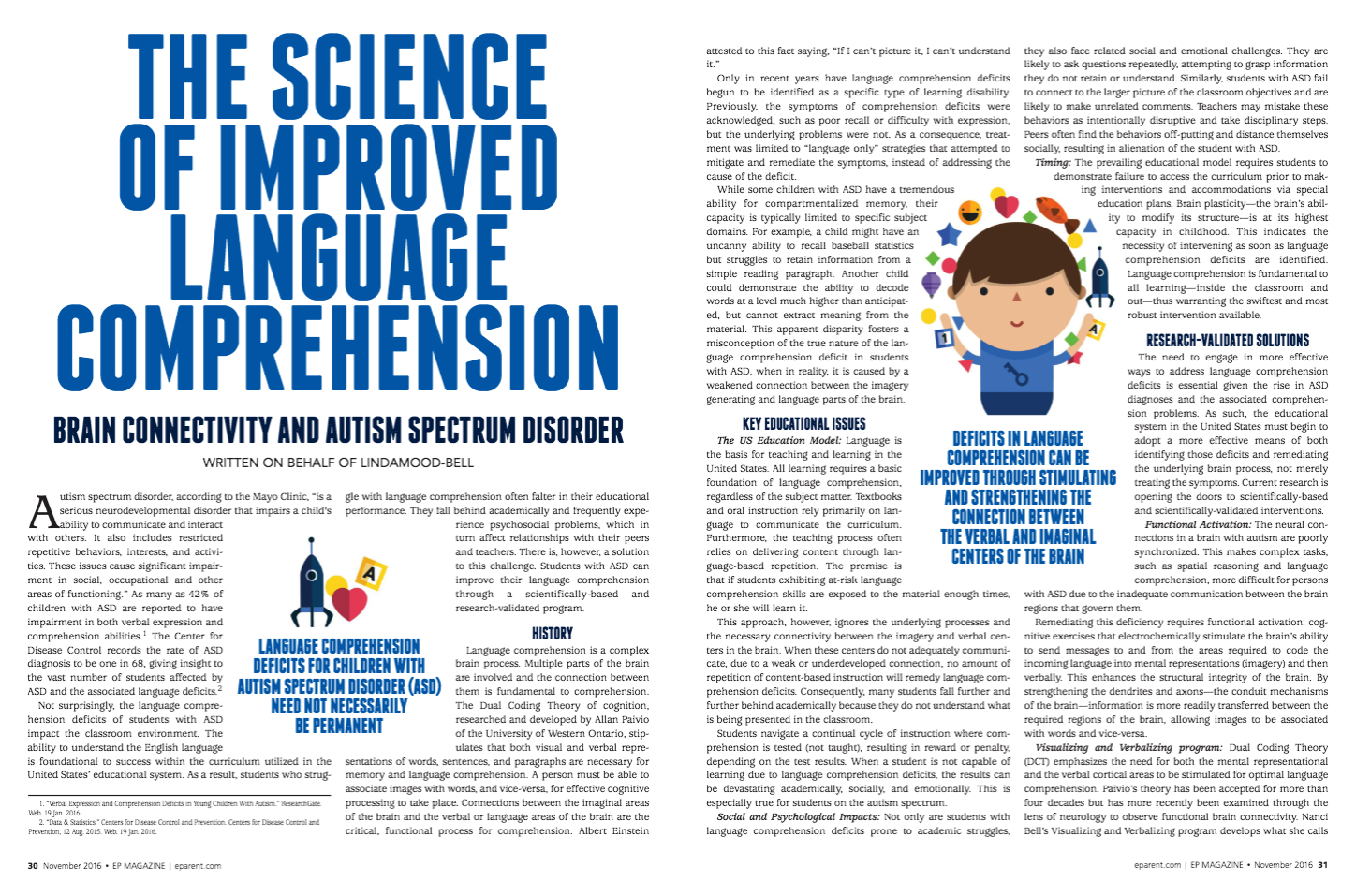 ---
Visualizing and Verbalizing Results for Students with Autism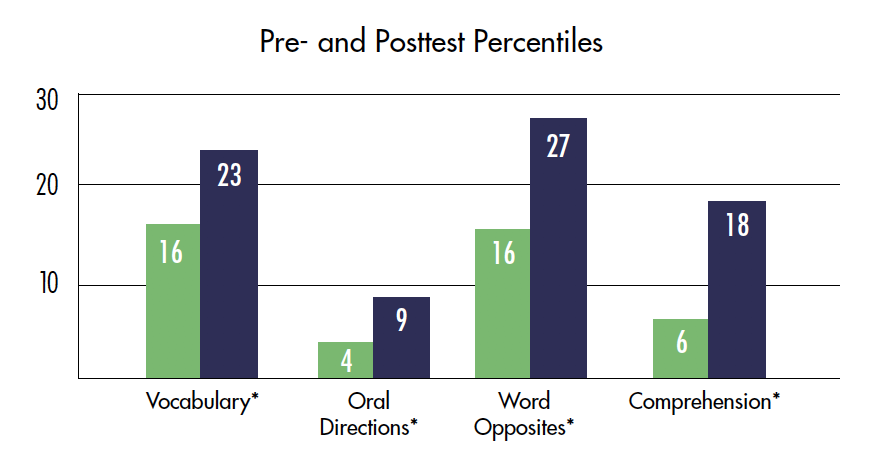 Average Age: 12
Number of Students: 659
Average Hours of Instruction: 122
See the results of learning center instruction for all students,
including those on the autism spectrum.
---
Research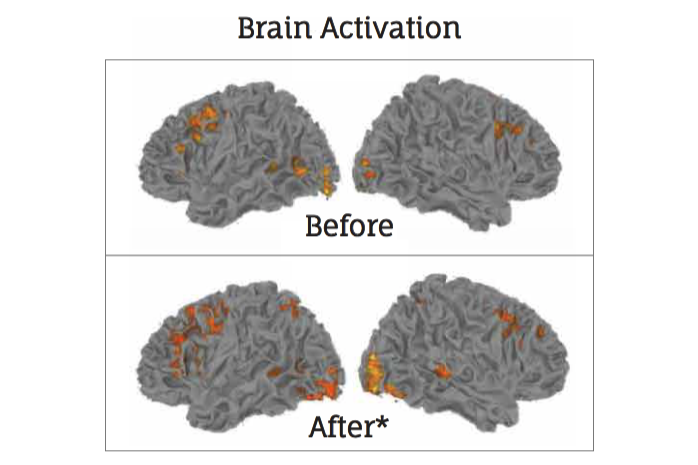 Note. *Statistically significant ≤ p .05). Figure used with author's permission.
Read about the effect of Lindamood-Bell instruction with students on the autism spectrum. Download summaries and get links to full articles published in scholarly journals on the Research & Development pages of our website.