post
Lindamood-Bell Genuine Workshops: Madison, Wisconsin
As an educator, you've dedicated your life to
making a difference
in the lives of others by giving your students the tools they need for success.
Join us in Madison, Wisconsin, for a genuine Lindamood-Bell® Workshop.

Learn how to develop the underlying processes necessary for reading, spelling, and comprehension.

We look forward to helping you bring the Magic of Learning to your students.
---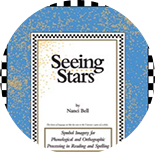 Seeing Stars for Phonemic Awareness, Reading & Spelling (SI)
May 8-9, 2018
Hours: 8:30 a.m. - 4:30 p.m.
$749 Learn More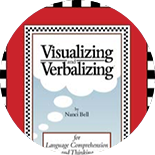 Visualizing and Verbalizing for Language Comprehension and Thinking (V/V)
May 10-11, 2018
Hours: 8:30 a.m. - 4:30 p.m.
$749 Learn More