post
It's Not Too Late! Increase Learning This Summer.
Jun 27, 2023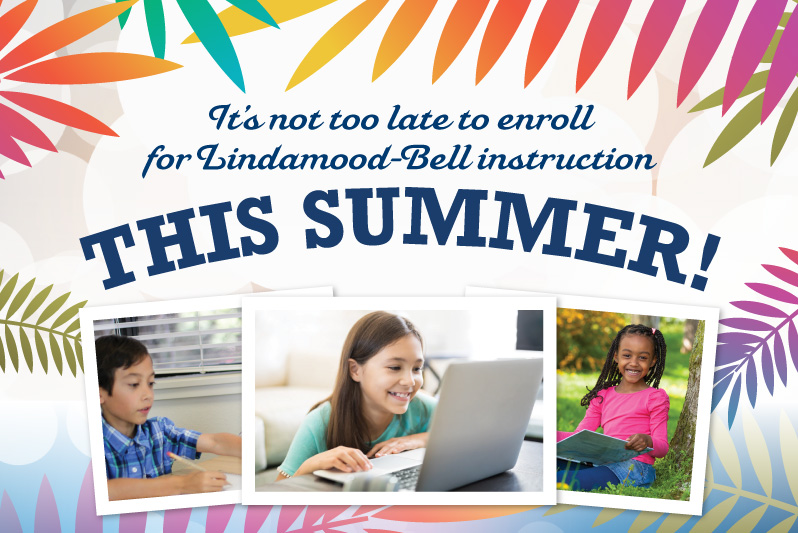 Imagine your child with better skills and increased confidence, ready to tackle the new year this fall. Students can spend part of this summer gaining or improving reading, comprehension, and math skills at our dynamic Learning Center. Instruction is fun, with activities that keep students engaged and moving. Depending on the location, we're open live online or in person.
Summer learning at Lindamood-Bell is personalized to meet the learning needs of each student in a short amount of time. Because it's one-to-one, we'll focus on your child's specific needs for maximum growth. Learn about our summer programs here.
Some students come to us with a previous diagnosis of a learning challenge. Some need learning to be easier, while others can use summer learning to get ahead for next year.
Enroll now and receive a 10% discount off the first week of instruction when you enroll by July 28, 2023 for a minimum of 80 hours. Instruction must be completed by August 25, 2023.
Find your location or call us 800-300-1818