post
Upcoming Conferences and Presentations
Aug 5, 2022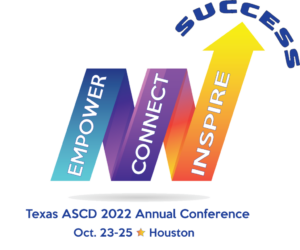 Texas ASCD 2022 Annual Conference
Date:   Monday, Oct. 24, 2022    
Time:  11:10 a.m. – 12:10 p.m.     
Location: Hyatt Regency Houston
1200 Louisiana St.
Houston, TX 77002
Room: Redbud  

Exhibit booth #12
Session Title: Integrating Concept Imagery for Comprehension into Contextual Reading Practice
Presenter: Dave Kiyvyra, Director of Development for Lindamood-Bell for Schools
Session Description: This session explores the sensory-cognitive processes essential to language comprehension and critical thinking. Attendees will learn the role of concept imagery in reading and oral comprehension, language expression, and critical thinking skills. Instructional methods will be shared to stimulate concept imagery during contextual reading practice. Methods of developing concept imagery, from vocabulary development to more complex text, will be discussed. Questioning techniques will be presented to apply and integrate concept imagery into content instruction.  
---