post
Celebrate World Autism Month
Apr 2, 2018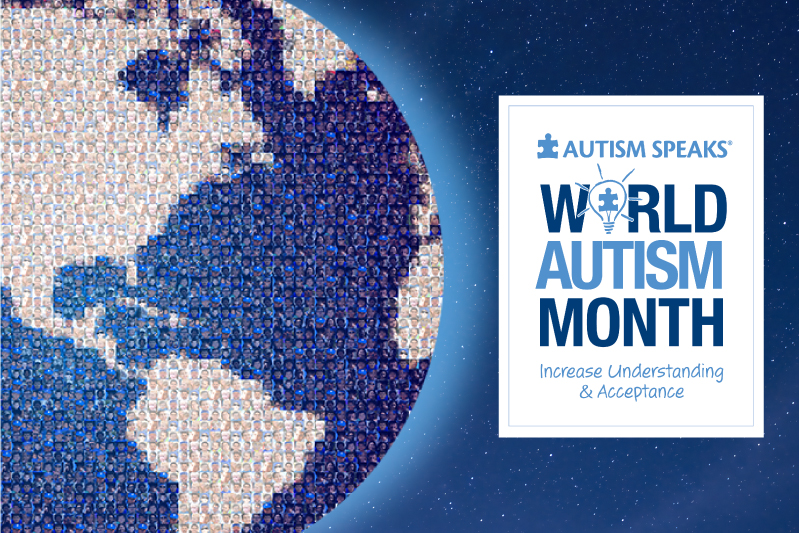 Celebrated throughout April, World Autism Month is kicked off with World Autism Day on April 2nd when Autism Speaks launches its signature Light It Up Blue campaign seeking to foster increased understanding and acceptance.  
Thousands of landmarks and buildings across the world will "light it up blue" with spotlights in recognition of people with autism.
Lindamood-Bell is proud to join the celebration. We believe all individuals can learn to read and comprehend to their potential.
Improving Comprehension for Students with Autism
The University of Alabama at Birmingham's Cognition, Brain and Autism Center collaborated with Lindamood-Bell Learning Processes to study the comparative effects of Visualizing and Verbalizing (V/V) on the brains of children on the Autism Spectrum. This fMRI study, highlighted in two recent peer-reviewed papers, examined activity in the language areas of the brain during comprehension tasks.
Dr. Kana, the head of the study, reported that "V/V resulted in changing brain response patterns in children with autism – more focused, specialized brain activity and functional connectivity as a result of intervention." Associated significant increases in language comprehension were noted against matched controls.
Click here to view the research.
Watch a video that features lead researcher, Dr. Rajesh Kana and participating families.
"Why Am I Not Getting Anything Out of This?"
Katherine, a mother of a middle schooler, was distraught and overwhelmed when her son started struggling to keep up with the academic load placed on him. She recalls the moment he was reading an action-filled book and said to her, "Why am I not getting anything out of this?"
Having tried many therapies, they eventually came to Lindamood-Bell, where her son's weakness was pinpointed and explained to her:
"Identifying and treating this obstacle is the greatest favor I could ever give my son. Without Lindamood-Bell, he would have continued to struggle with academics indefinitely, continued to wonder why, continued to feel defeated, and would be oblivious to the deeper meaning of the world around him."
Lindamood-Bell instruction is based on the learning needs of each student. We can make a difference for students of all ages and abilities, including students on the autism spectrum. Many students with an autism diagnosis have received instruction using Visualizing and Verbalizing for Language Comprehension and Thinking (V/V).  
See the results of learning center instruction for students on the autism spectrum here.
Ways We Celebrate
In addition to "lighting it up blue" in our learning centers with a special blue light bulb, many of us will be wearing blue for World Autism Day.  Our learning centers are honored to participate in Autism Speaks Walks throughout the country happening this month.
Contact us for information about instruction at our Learning Centers, including summer programs 800-300-1818.